Tortilla Flat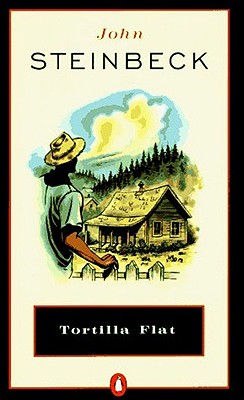 Tortilla Flat
Penguin Books, Paperback, 9780140042405, 207pp.
Publication Date: April 28, 1977
* Individual store prices may vary.
Buy Now
or
Shop Local
Enter your zip code below to purchase from an indie close to you.
Description
Adopting the structure and themes of the Arthurian legend, John Steinbeck created a Camelot on a shabby hillside above the town of Monterey, California, and peopled it with a colorful band of knights. At the center of the tale is Danny, whose house, like Arthur's castle, becomes a gathering place for men looking for adventure, camaraderie, and a sense of belonging men who fiercely resist the corrupting tide of honest toil and civil rectitude.
As Nobel Prize winner Steinbeck chronicles their deeds their multiple lovers, their wonderful brawls, their Rabelaisian wine-drinking he spins a tale as compelling and ultimately as touched by sorrow as the famous legends of the Round Table, which inspired him.
About the Author
No writer is more quintessentially American than John Steinbeck. Born in 1902 in Salinas, California, Steinbeck attended Stanford University before working at a series of mostly blue-collar jobs and embarking on his literary career. Profoundly committed to social progress, he used his writing to raise issues of labor exploitation and the plight of the common man, penning some of the greatest American novels of the twentieth century and winning such prestigious awards as the Pulitzer Prize and the National Book Award. He received the Nobel Prize in 1962, "for his realistic and imaginative writings, combining as they do sympathetic humour and keen social perception." Today, more than thirty years after his death, he remains one of America's greatest writers and cultural figures.