The House of Mirth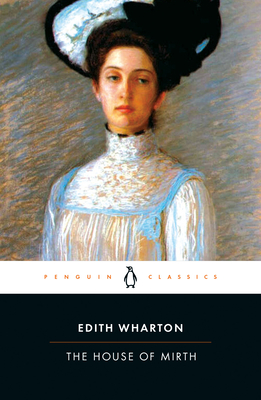 The House of Mirth
Penguin Books, Paperback, 9780140187298, 368pp.
Publication Date: May 1, 1993
* Individual store prices may vary.
Buy Now
or
Shop Local
Enter your zip code below to purchase from an indie close to you.
Description
A black comedy of manners about vast wealth and a woman who can define herself only through the perceptions of others. The beautiful Lily Bart lives among the nouveaux riches of New York City people whose millions were made in railroads, shipping, land speculation and banking. In this morally and aesthetically bankrupt world, Lily, age twenty-nine, seeks a husband who can satisfy her cravings for endless admiration and all the trappings of wealth. But her quest comes to a scandalous end when she is accused of being the mistress of a wealthy man. Exiled from her familiar world of artificial conventions, Lily finds life impossible.
About the Author
Edith Wharton was a Pulitzer Prize-winning American novelist, known for such classics as The House of Mirth, Ethan Frome, and The Age of Innocence, for which she won the Pulitzer Prize in 1921. A member of the New York elite, Wharton drew on her experiences as part of society to critique its inner workings and the conflict between personal desires and societal norms. Wharton died in 1937, leaving behind a rich literary legacy.

Cynthia Griffin Wolff is Class of 1922 Professor of Humanities at the Massachusetts Institute of Technology. She is the author of A Feast of Words: The Triumph of Edith Wharton, Emily Dickinson, and Samuel Richardson and the Eighteenth-Century Puritan Character. She has edited many literary works, including Short Fiction of Major American Women Writers: Jewett, Chopin, Wharton, and Cather; Four Works by American Women Writers; and Edith Wharton's Summer, The House of Mirth, The Custom of the Country, and The Touchstone. Her essays and articles have appeared in many journals in the United States and Canada.