Searching for Bobby Fischer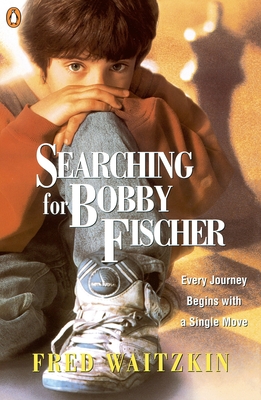 Searching for Bobby Fischer
The Father of a Prodigy Observes the World of Chess
Penguin Books, Paperback, 9780140230383, 240pp.
Publication Date: August 1993
* Individual store prices may vary.
Shop Local
Enter your zip code below to find indies closest to you.
Description
The fascinating story of Fred Waitzkin and his son Josh, from the moment six-year-old Josh first sits down at a chessboard until he wins the national championship. Now a feature film starring Ben Kingsley, Max Pomerenc, Joe Mantegna, and Larry Fishburne. (Penguin)
About the Author
Fred Waitzkin is the author of "Searching for Bobby Fischer, " "Mortal Games, The Last Marlin, " and, presently, "The Dream Merchant, " his first novel. His articles and essays have appeared in numerous magazines, including "Esquire, " "Forbes, " "New York "magazine, "The New York Times Magazine, " "The New York Times Book Review, " "Outside "magazine, and "Sports Illustrated". Waitzkin lives in New York City with his wife. He spends as much time as possible on the bridge of his old boat trolling baits off distant islands with his family.