Merry Wives of Windsor, the Pel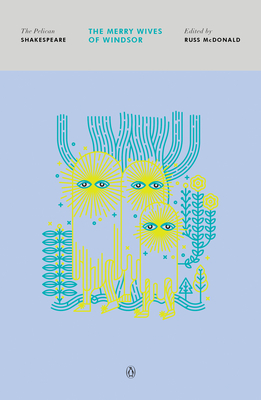 Merry Wives of Windsor, the Pel
Penguin Books, Paperback, 9780140714647, 160pp.
Publication Date: February 26, 2002
* Individual store prices may vary.
Buy Now
or
Shop Local
Enter your zip code below to purchase from an indie close to you.
Description
"I feel that I have spent half my career with one or another Pelican Shakespeare in my back pocket. Convenience, however, is the least important aspect of the new Pelican Shakespeare series. Here is an elegant and clear text for either the study or the rehearsal room, notes where you need them and the distinguished scholarship of the general editors, Stephen Orgel and A. R. Braunmuller who understand that these are plays for performance as well as great texts for contemplation." (Patrick Stewart)
The distinguished Pelican Shakespeare series, which has sold more than four million copies, is now completely revised and repackaged.
Each volume features:
* Authoritative, reliable texts
* High quality introductions and notes
* New, more readable trade trim size
* An essay on the theatrical world of Shakespeare and essays on Shakespeare's life and the selection of texts.
About the Author
Arguably the greatest English-language playwright, William Shakespeare was a seventeenth-century writer and dramatist, and is known as the Bard of Avon. Under the patronage of Queen Elizabeth I, he penned more than 30 plays, 154 sonnets, and numerous narrative poems and short verses. Equally accomplished in histories, tragedies, comedy, and romance, Shakespeare s most famous works include Romeo and Juliet, Hamlet, Macbeth, King Lear, The Taming of the Shrew, and As You Like It.
Like many of his contemporaries, including Christopher Marlowe, Shakespeare began his career on the stage, eventually rising to become part-owner of Lord Chamberlain s Men, a popular dramatic company of his day, and of the storied Globe Theatre in London.
Extremely popular in his lifetime, Shakespeare s works continue to resonate more than three hundred years after his death. His plays are performed more often than any other playwright s, have been translated into every major language in the world, and are studied widely by scholars and students.
Russ McDonald is Bank of America Excellence Professor of English at the University of North Carolina at Greensboro. His many books include such studies as "Shakespeare and the Arts of Language" and "Shakespeare: An Anthology Of Criticism and Theory, 1945-2000", as well as a number of editions of Shakespeare's plays. Among other honors, he was named Case/Carnegie Professor of the Year for North Carolina in 2003 and has served as a Trustee of the Shakespeare Association of America.
Stephen Orgel is Jackson Eli Reynolds Professor of Humanities at Stanford University.