Lewis Carroll's Alice's Adventures in Wonderland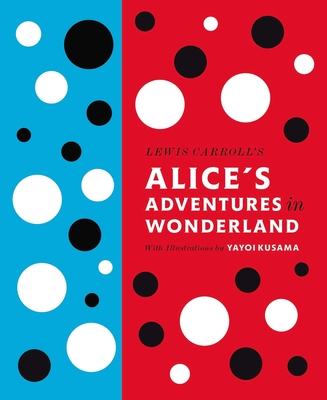 Lewis Carroll's Alice's Adventures in Wonderland
With Artwork by Yayoi Kusama
Penguin Global, Hardcover, 9780141197302, 254pp.
Publication Date: April 24, 2012
* Individual store prices may vary.
Shop Local
Enter your zip code below to find indies closest to you.
Description
Since childhood, Kusama has been afflicted with a condition that makes her see spots, which means she sees the world in a surreal, almost hallucinogenic way that sits very well with the Wonderland of Alice. She is fascinated by childhood and the way adults have the ability, at their most creative, to see things the way children do, a central concern of the Alice books. The classic book is colour illustrated with a clothbound jacket, and produced to very high specification. Kusama's images are interspersed throughout the text. Produced in collaboration with the Kusama Studio, Tokyo and Gagosian Gallery.
About the Author
Lewis Carroll was the pen name of Charles Lutwidge Dodgson, an English writer, mathematician, Anglican deacon, and photographer. Best known for his classics Alice s Adventures in Wonderland, Through the Looking Glass, and Jabberwocky, Carroll was also an accomplished inventor who created an early version of what is today known as Scrabble. The publication of Alice s Adventures in Wonderland in 1865 brought Carroll a certain level of fame, although he continued to supplement his income through his work as a mathematics tutor at Christ Church, Oxford College. Carroll s whimsical characters and nonsensical verse resonated with Victorian-era readers, and his books continue to be enjoyed by numerous modern societies dedicated to his promoting his works.