The Jungle Book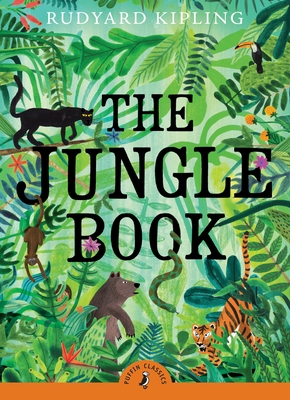 The Jungle Book
Puffin Books, Paperback, 9780141325293, 217pp.
Publication Date: March 5, 2009
* Individual store prices may vary.
Buy at Local Store
Enter your zip code below to purchase from an indie close to you.
or
Buy Here
Description
A classic story of friendship between man and beast. Saved from the jaws of the evil tiger Shere Khan, young Mowgli is adopted by a wolf pack and taught the law of the jungle by lovable old Baloo the bear and Bhageera the panther. The adventures of Rikki-Tikki-Tavi the snake-fighting mongoose, little Toomai and the elephant's secret dance, and Kotick the white seal are all part of Mowgli's extraordinary journey with his animal friends. Brilliantly introduced by bestselling author, Christopher Paolini.
About the Author
Nobel prize-winning writer Rudyard Kipling was born in Bombay, India, but returned with his parents to England at the age of five. Influenced by experiences in both India and England, Kipling s stories celebrate British imperialism and the experience of the British soldier in India. Amongst Kipling s best-known works are The Jungle Book, Just So Stories, and the poems Mandalay and Gunga Din. Kipling was the first English-language writer to receive the Nobel prize for literature (1907) and was amongst the youngest to receive the award. Kipling died in 1936 and is interred in Poets Corner in Westminster Abbey.
Christopher Paolini's abiding love of fantasy and science fiction inspired him to begin writing his debut novel, "Eragon," when he graduated from high school at fifteen after being homeschooled all his life. Both "Eragon" and "Eldest," the second book in the Inheritance cycle, became instant "New York Times" bestsellers. Christopher is currently at work on "Brisingr," the third volume in the cycle. He lives in Montana, where the dramatic landscape feeds his visions of Alagaesia.
You can find out more about Christopher and Inheritance at www.alagaesia.com.