Lord Jim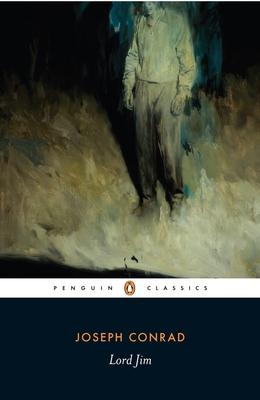 Lord Jim
A Tale
Penguin Books, Paperback, 9780141441610, 354pp.
Publication Date: December 2007
* Individual store prices may vary.
Shop Local
Enter your zip code below to find indies closest to you.
Description
This compact novel, completed in 1900, as with so many of the great novels of the time, is at its baseline a book of the sea. An English boy in a simple town has dreams bigger than the outdoors and embarks at an early age into the sailor's life. The waters he travels reward him with the ability to explore the human spirit, while Joseph Conrad launches the story into both an exercise of his technical prowess and a delicately crafted picture of a character who reaches the status of a literary hero.
About the Author
Polish author Joseph Conrad is considered to be one of the greatest English-language novelists, a remarkable achievement considering English was not his first language. Conrad s literary works often featured a nautical setting, reflecting the influences of his early career in the Merchant Navy, and his depictions of the struggles of the human spirit in a cold, indifferent world are best exemplified in such seminal works as Heart of Darkness, Lord JimM, The Secret Agent, Nostromo, and Typhoon. Regarded as a forerunner of modernist literature, Conrad s writing style and characters have influenced such distinguished writers as F. Scott Fitzgerald, Ernest Hemingway, William S. Burroughs, Hunter S. Thompson, and George Orwell, among many others. Many of Conrad s novels have been adapted for film, most notably Heart of Darkness, which served as the inspiration and foundation for Francis Ford Coppola s 1979 film Apocalypse Now.

Allan H. Simmons is Professor of English Literature at St Mary's University College, Twickenham.

J. H. Stape is Research Fellow at St Mary's University College, Twickenham, London and has taught at universities in England, Canada, France and the Far East. Author of The Several Lives of Joseph Conrad (2007), he has edited several of Conrad's texts and is co-editor of Conrad's collected letters (Volumes 7 and 9). He has also published on E. M. Forster, William Golding, Thomas Hardy, Frank Harris, Angus Wilson and Virginia Woolf.