Dark Magick, Awakening, and Spellbound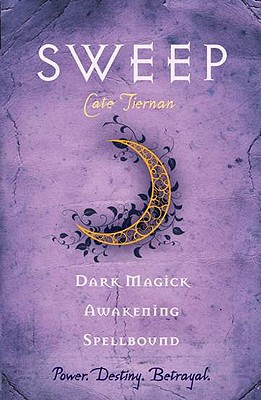 Dark Magick, Awakening, and Spellbound
Speak, Paperback, 9780142418970, 576pp.
Publication Date: November 11, 2010
* Individual store prices may vary.
Buy Now
or
Shop Local
Enter your zip code below to purchase from an indie close to you.
Description
Perfect for fans of The Secret Circle, The Vampire Diaries, and The Witches of East End series.
The second three Sweep books bound into one gorgeous edition at a fabulous price Morgan Rowlands is a blood witch, the last of a long line of ancient and powerful witches and the holder of an unfathomable power. With the help of her love, her soul mate, Cal, she has realized her true self-but at a price. For Morgan and Cal share a terrible, dark secret; one that binds them together even as they are rend apart. Yet there is something about Cal's hunger for magick that frightens Morgan . . . And now there is another, one who can bring Morgan clarity, truth . . . love. Morgan must decide who is her true soul mate, and who is out to destroy her forever . . .
About the Author
Cate Tiernan is the author of the Sweep, Balefire, Immortal Beloved, and Birthright series. She lives with her family in North Carolina.