Get a Life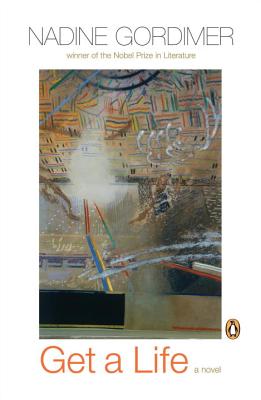 Get a Life
Penguin Books, Paperback, 9780143037927, 187pp.
Publication Date: November 1, 2006
* Individual store prices may vary.
Buy at Local Store
Enter your zip code below to purchase from an indie close to you.
or
Buy Here
Description
Nobel Prize winner Nadine Gordimer follows the inner lives of characters confronted by unforeseen circumstances. Paul Bannerman, an ecologist in South Africa, believes he understands the trajectory of his life, with the usual markers of vocation and marriage. But when he's diagnosed with thyroid cancer and, after surgery, prescribed treatment that will leave him radioactive-and for a period a danger to others-he begins to question, as Auden wrote, "what Authority gives / existence its surprise." As Paul recuperates in the garden of his childhood home, he enters an unthinkable existence and another kind of illumination-a process that will irrevocably change not only his life but the lives of his wife and parents. BACKCOVER: "More profound, more searching, more accomplished than what she was writing earlier in her long and distinguished career."
-"Los Angeles Times"
"Nadine Gordimer's work is endowed with an emotional genius so palpable one experiences it like a finger pressing steadily upon the prose."
-"The Village Voice"
"A timely novel and a provocative one: a novel to enjoy and ponder, as its characters all do, the dizzying complications inherent in human choice."
-"The Washington Times"
"I will always be grateful for the presence in the world of Nadine Gordimer, who has delivered in literature a South Africa most of us could not have known without her."
-Gail Caldwell, "The Boston Globe.
About the Author
Nadine Gordimer (1923-2014), the recipient of the 1991 Nobel Prize in Literature, was born in a small South African town. Her first book, a collection of stories, was published when she was in her early twenties. Her ten books of stories include "Something Out There "(1984), and "Jump and Other Stories" (1991). Her novels include "The Lying Days" (1953), "A World of Strangers" (1958), "Occasion for Loving" (1963), "The Late Bourgeois World "(1966), "A Guest of Honour" (1971), "The Conservationist" (1975), "Burger's Daughter" (1979), "July's People" (1981), "A Sport of Nature" (1987), "My Son's Story" (1990), "None to Accompany Me" (1994), "The House Gun" (1998), "The Pickup" (2001), "Get a Life" (2005), and "No Time Like the Present "(2012). "A World of Strangers", " The Late Bourgeois World", and "Burger's Daughter" were originally banned in South Africa. She published three books of literary and political essays: "The Essential Gesture" (1988); "Writing and Being" (1995), the Charles Eliot Norton Lectures she gave at Harvard in 1994; and "Living in Hope and History" (1999).
Ms. Gordimer was a vice president of PEN International and an executive member of the Congress of South African Writers. She was a fellow of the Royal Society of Literature in Great Britain and an honorary member of both the American Academy of Arts and Letters and the American Academy of Arts and Sciences. She was also a Commandeur de'Ordre des Arts et des Lettres (France). She held fourteen honorary degrees from universities including Harvard, Yale, Smith College, the New School for Social Research, City College of New York, the University of Leuven in Belgium, Oxford University, and Cambridge University.
Ms. Gordimer won numerous literary awards, including the Booker Prize for "The Conservationist", both internationally and in South Africa.
Praise For Get a Life…
"Nadine Gordimer's work is endowed with an emotional genius so palpable one experiences it like a finger pressing steadily upon the prose." —The Village Voice



"A timely novel and a provocative one: a novel to enjoy and ponder, as its characters all do, the dizzying complications inherent in human choice." —The Washington Times



"I will always be grateful for the presence in the world of Nadine Gordimer, who has delivered in literature a South Africa most of us could not have known without her." —Gail Caldwell, The Boston Globe