The Watchers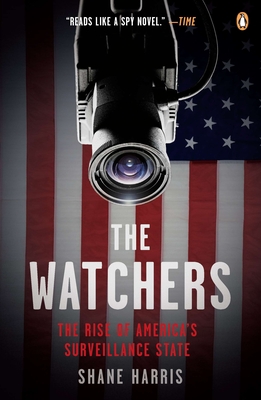 The Watchers
The Rise of America's Surveillance State
Penguin Books, Paperback, 9780143118909, 424pp.
Publication Date: January 25, 2011
* Individual store prices may vary.
Buy Now
or
Shop Local
Enter your zip code below to purchase from an indie close to you.
Description
An explosive look at the domestic agencies charged with spying on all of us
Given recent terrorist events in the U.S. and the document leaks by NSA whistleblower Edward Snowden, "The Watchers" is more timely than ever, drawing on access to political and operational insiders to create a brilliant expose of why and how the American government spies on its own citizens. Born in the wake of the 1983 massacre of 241 Marines in Beirut, the domestic surveillance program introduced by Ronald Reagan's national security advisor, John Poindexter, to coordinate intelligence on terrorists has claimed billions of government dollars. Despite the cost, it has failed in its mission to identify new threats. But as Harris shows, it has provided the government with a tool for the electronic surveillance of Americans that has ushered in an age of constitutionally questionable intrusion into the lives of every citizen.
About the Author
SHANE HARRIS is the author of The Watchers: The Rise of America's Surveillance State, which won the New York Public Library s Helen Bernstein Book Award for Excellence in Journalism and was named one of the best books of 2010 by the Economist. Harris won the 2010 Gerald R. Ford Prize for Distinguished Reporting on National Defense. He is currently Senior Correspondent at the Daily Beast, covering national security, intelligence, and cyber security. He is also an ASU fellow at New America, where he researches the future of war. Previously, he was senior writer at the Washingtonian, and his work has appeared in the New York Times, Wall Street Journal, Slate, the Daily Beast, the Washington Post, and numerous other publications. He has provided analysis and commentary for CNN, NPR, the BBC, and many other media organizations and radio stations.