The Facility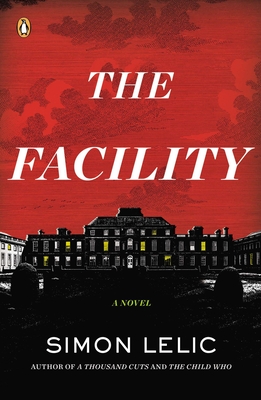 The Facility
Penguin Books, Paperback, 9780143120681, 339pp.
Publication Date: August 28, 2012
* Individual store prices may vary.
Buy at Local Store
Enter your zip code below to purchase from an indie close to you.
or
Not Currently Available for Direct Purchase
Description
"Who are you? Are you the police? This isn't legal, you know. You can't hold me like this."

In a near-future dystopian Britain, democracy has been undermined. Emboldened by new anti-terrorism laws, police start to "disappear" people from the streets for unspecified crimes. But when unassuming dentist Arthur Priestley is snatched and held prisoner at a top-secret facility, his estranged wife, Julia, and a brave but naive journalist named Tom Clarke embark on a harrowing quest for the truth. Following a trail that leads to the very top of government, they soon find themselves fighting for their lives. Well-crafted, fast-paced, and totally compelling, The Facility is a brilliant thriller that resonates eerily with the timbre of our times.
About the Author
Simon Lelic, de pere slovene et de mere anglaise, a ete journaliste free-lance avant de reprendre l affaire paternelle d importation d aluminium. Il termine la redaction de son deuxieme roman, "The Facility", situe dans un etablissement mi-prison, mi-hopital, et dans un futur proche. Il vit a Londres. (c)KateEshelby
Praise For The Facility…
"A heart-rate-destabilising novel about the outbreak of a sinister new disease, the authorities' reactions and a pair of would-be  whistleblowers.  I don't know the ending yet - I'm half-dreading it - but this is one fiendish, impressive book."
-David Mitchell, author of THE THOUSAND AUTUMNS OF JACOB DE ZOET

"Lelic's follow-up proves he's no one-hit wonder. The Facility is well crafted…pacy and absorbing from the first page…Lelic has demonstrated once again his talent as a storyteller, keeping his prose fast-paced and always giving his characters distinct, believable voices. With The Facility he finds a niche as an author of solid, engrossing thrillers who could well turn out to be a serial bestseller."
-Time Out (London) -- four out of five stars

"Lelic can plot like a demon and write wonderful dialogue…[He] has real talent and it will be interesting to see where he goes next."
-The Guardian (London)

 "Edgy…Compelling…it concerns a top-secret institution where a number of prisoners have been taken against their will."
-The Bookseller (UK)

"Timely…Lelic has written a thriller for our times, whose plot is driven by a political machine that's oiled and ready in the real world…This is Kafka meets Orwell in contemporary England."
-The Herald Scotland

"The Facility is an uputdownable thriller…there is simply no putting the book down at any point…Apart from his storytelling skills Lelic has two potent weapons in his armoury, his dialogue which is scabrous and flint-edged and his characters."
-Daily Express (UK)

"[Lelic's] ability to create an atmosphere of tension and foreboding fits…neatly into this frighteningly believable conspiracy thriller... Clever, well-paced and with a clear message, this is an ambitious and important novel with shades of George Orwell's 1984 at its core"
-Liverpool Post (UK)

"An elegant crime thriller about a falsely imprisoned man and his estranged wife, intent on finding the truth. They collide with a journalist investigating a secret government facility hidden in the countryside. Topical and fast-paced."
-Red Magazine (UK)

"A deeply unsettling read."
-Daily Mirror (UK)

"Vivid and compelling, it has drawn comparisons with George Orwell's 1984."
-Big Issue in the North (UK)

"With his fragile, sympathetic characters, Lelic has the same ability to make us look at the society we're creating as John le Carré."
-Independent (UK) "50 Best Winter Reads"

"Lelic's lean prose and intelligent approach to a controversial issue produce a riveting read."—Publishers Weekly

"Former journalist Lelic brings the skills of his profession to bear in his fiction: timely topics relayed in the crispest of prose… in his latest, he dissects with chilling precision the consequences of unchecked governmental authority… Lelic makes numerous salient points about the suspension of civil liberties by an all-powerful entity even as he depicts the nightmare of an innocent man and his evolution from outright terror to dignified resistance. A fast-paced, topical read."—Booklist

"A perfect, gleaming piece of engineering…It works like a vise."—Onion A.V. Club
-Onion AV Club

"Fans of Saramago's Blindness will be blown away by this, a chilling election-year fable for our current era of universal surveillance and corporate control of media and its perverse influence on politics. Lelic's prose is lean and cinematic."—Library Journal

-Library Journal