The Orphanmaster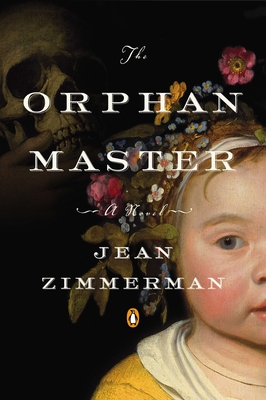 The Orphanmaster
A Novel of Early Manhattan
Penguin Books, Paperback, 9780143123538, 418pp.
Publication Date: April 30, 2013
* Individual store prices may vary.
Shop Local
Enter your zip code below to find indies closest to you.
Description
A love story wrapped around a murder mystery, set in seventeenth-century Manhattan In 1663 in the hardscrabble colony of New Amsterdam—today's lower Manhattan—orphan children are going missing and residents suspect a serial killer. The list of possible culprits is long and strange. Among those looking into the mystery are a shrewd young Dutch woman, Blandine van Couvering, and a dashing Englishman, Edward Drummond, whose newfound romance is threatened by horrible accusations.            In this spellbinding work of historical fiction, Jean Zimmerman relates the harsh realities of life in early Manhattan, re-creating the sights, smells, and textures of the rough settlement surrounded by wilderness and subject to political turmoil. Compulsively readable and filled with New York history, The Orphanmaster will delight fans of Caleb Carr, Hilary Mantel, and Geraldine Brooks.
About the Author
Jean Zimmerman is the author of the debut novel "The Orphanmaster". Jean has also published nonfiction focusing on the changing role of women in America: "Love, Fiercely: A Gilded Age Romance; The Women of the House: How a Colonial She-Merchant Built a Mansion, a Fortune and a Dynasty"; and "Tailspin: Women at War in the Wake of Tailhook. "Jean is the coauthor of "Breaking with Tradition: Women and Work, the New Facts of Life "and she and her husband, Gil Reavill, published "Raising Our Athletic Daughters: How Sports Can Build Self-Esteem and Save Girls' Lives." Zimmerman lives with her family in Westchester County, New York.