Don't Look Back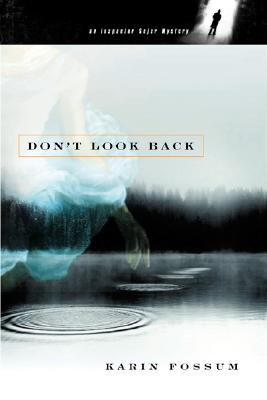 Don't Look Back
Houghton Mifflin Harcourt, Hardcover, 9780151010325, 304pp.
Publication Date: March 1, 2004
* Individual store prices may vary.
Shop Local
Enter your zip code below to find indies closest to you.
Description
Meet Inspector Sejer: smart and enigmatic, tough but fair. At the foot of the imposing Kollen Mountain lies a small, idyllic village, where neighbors know neighbors and children play happily in the streets. But when the body of a teenage girl is found by the lake at the mountaintop, the town's tranquility is shattered forever. Annie was strong, intelligent, and loved by everyone. What went so terribly wrong? Doggedly, yet subtly, Inspector Sejer uncovers layer upon layer of distrust and lies beneath the town's seemingly perfect facade.
Critically acclaimed across Europe, Karin Fossum's Inspector Sejer novels are masterfully constructed, psychologically convincing, and compulsively readable. They evoke a world that is at once profoundly disturbing and terrifyingly familiar.

About the Author
KARIN FOSSUM is the author of the internationally successful Inspector Konrad Sejer crime series. Her recent honors include a Gumshoe Award and the Los Angeles Times Book Prize for mystery/thriller.
Praise For Don't Look Back…
U.K. PRAISE FOR DON'T LOOK BACK
"Shows just how well Fossum deserves her continental fame . . . It is a tribute to [her] skill that, even when the mystery is unraveled, the reader shares Sejer's pained understanding of the killer's deed."—SUNDAY T I M E S (LONDON)