A Woman in Jerusalem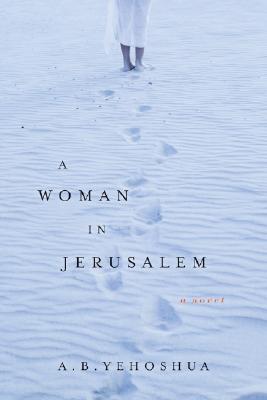 A Woman in Jerusalem
Houghton Mifflin Harcourt, Hardcover, 9780151012268, 256pp.
Publication Date: August 1, 2006
* Individual store prices may vary.
Buy at Local Store
Enter your zip code below to purchase from an indie close to you.
or
Not Currently Available for Direct Purchase
Description
A woman in her forties is a victim of a suicide bombing at a Jerusalem market. Her body lies nameless in a hospital morgue. She had apparently worked as a cleaning woman at a bakery, but there is no record of her employment. When a Jerusalem daily accuses the bakery of "gross negligence and inhumanity toward an employee," the bakery's owner, overwhelmed by guilt, entrusts the task of identifying and burying the victim to a human resources man. This man is at first reluctant to take on the job, but as the facts of the woman's life take shape-she was an engineer from the former Soviet Union, a non-Jew on a religious pilgrimage to Jerusalem, and, judging by an early photograph, beautiful-he yields to feelings of regret, atonement, and even love.

At once profoundly serious and highly entertaining, A. B. Yehoshua astonishes us with his masterly, often unexpected turns in the story and with his ability to get under the skin and into the soul of Israel today.
Praise For A Woman in Jerusalem…
PRAISE FOR A. B. YEHOSHUA
"Wherever this innovative, erudite, suggestive, mysterious writer-a true master of contemporary fiction-points us, there can be no doubt, it is essential that we go."-THE WASHINGTON POST

"Extraordinary . . . Yehoshua is so graceful and eloquent that his work's timeliness also succeeds, paradoxically, in making it timeless."
-THE NEW YORK TIMES BOOK REVIEW


"A WOMAN IN JERUSALEM is a book about a mission and a memorial...But while the novel is always aware of the sorrows of modern Israel, it soars on wry, wise wings far above the battered landscape...The result is a small masterpiece, a compact, strange work of Chekhovian grace, grief, wit and compassion."



"This mysterious, quiet meditation on Jerusalem is, I think, about something much greater [than Israel''s "problems and identity."] The manager . . . trying to make some meaning of . . . pointless, violent death, as all the structures of his own life fall apart around him, is a figure much bigger and much sadder than even the horrific reality of Israel can suggest."
-Neil Gordon