The Abused Werewolf Rescue Group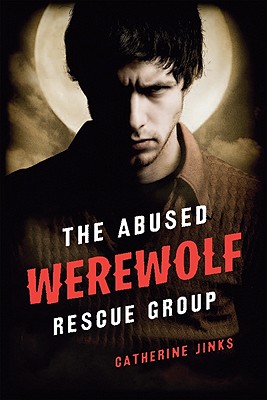 The Abused Werewolf Rescue Group
Harcourt Children's Books, Hardcover, 9780152066154, 409pp.
Publication Date: April 2011
* Individual store prices may vary.
Buy Now
or
Shop Local
Enter your zip code below to purchase from an indie close to you.
Description
When Tobias Richard Vandevelde wakes up in a hospital with no memory of the night before, his horrified mother tells him that he was found unconscious. At Featherdale Wildlife Park. "In a dingo pen. "He assumes that his two best friends are somehow responsible, until the mysterious Reuben turns up, claiming that Toby has a rare and dangerous condition. Next thing he knows, Toby finds himself involved with a strange bunch of sickly insomniacs who seem convinced that he needs their help. It's not until he's kidnapped and imprisoned that he starts to believe them and to understand what being a paranormal monster really means.
About the Author
Catherine Jinks is the Australian author of many award-winning and internationally recognised books for adults, young adults and kids, written in a wide range of genres (including murder mysteries, historical fiction, horror and science fiction). Her body of writing encompasses more than 30 titles and she has garnered many awards, including the CBCA Book of the Year Award, the Aurealis Award for Science Fiction and the Davitt Award for Crime Fiction. She has been writing books since she was eight years old - and doesn t expect to stop writing them any time soon.
Praise For The Abused Werewolf Rescue Group…
"Jinks has hold of a clever idea and a solid sense of humor."—Publishers Weekly
"The satire isnt all thats biting in this darkly comedic sequel to The Reformed Vampire Support Group (2009)."—Kirkus Reviews
Reformed Vampire Support Group
2010 ALA Best Books for Young Adults
Nominated as a YALSA Teens Top Ten   "Jinks's signature facility with plot and character development is intact as she turns to the topic of vampires—as fans can anticipate, hers are not the romantic superheroes of the Stephenie Meyers books....Throwing in delicious details and aperçus, the author works her way from the murder of one of the vampires to suspense and adventure of the sinister yet daffy variety beloved by readers of
Evil Genius
. The plot twists, more ornate than in previous works, ramp up the giddiness—and, perhaps, camouflage the corpses, blood and other byproducts of the genre." —
Publishers Weekly,
starred review    "Support Group is truly like no other vampire story. It is witty, cunning, and humorous, with numerous plot twists and turns. Jinks has conjured up an eccentric but believable cast of characters in a story full of action and adventure." —
School Library Journal
  "Jinks's quirky sense of humor will appeal to fans of her Evil Genius series. Those tired of torrid bloodsucker stories or looking for a comic riff on the trend will feel refreshed by the vomitous, guinea-pig–drinking accidental heroics of Nina and her pals." —
Kirkus Reviews
  "The ill-assorted bunch of vampires in this offbeat Australian novel couldn't be further from the iconic image of the dangerous, sexy night creature....Jinks draws her characters and their unique challenges in great detail; though the adventure takes a while to get into gear, there's plenty of blood and guts (both types) to go around. One part problem novel, one part comedy, and one part murder-mystery, this alternative vampire story is for outsiders of all kinds, underground or otherwise." —
The Horn Book
  "Jinks takes readers on a wild ride, poking wicked fun at vampire enthusiasts of all stripes with her wryly clinical take . . . a first-rate comedy with equal appeal for avid vampire fans and those who wouldn't be caught dead with a copy of
Twilight
." —
The Bulletin