Invisible Cities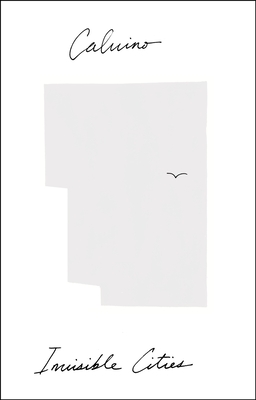 Invisible Cities
Mariner Books, Paperback, 9780156453806, 176pp.
Publication Date: May 3, 1978
* Individual store prices may vary.
Buy at Local Store
Enter your zip code below to purchase from an indie close to you.
or
Buy Here
Description
Cities, like dreams, are made of desires and fears, even if the thread of their discourse is secret, their rules are absurd, their perspectives deceitful, and everything conceals something else. from"Invisible Cities" In a garden sit the aged Kublai Khan and the young Marco Polo Mongol emperor and Venetian traveler. Kublai Khan has sensed the end of his empire coming soon. Marco Polo diverts his host with stories of the cities he has seen in his travels around the empire: cities and memory, cities and desire, cities and designs, cities and the dead, cities and the sky, trading cities, hidden cities. As Marco Polo unspools his tales, the emperor detects these fantastic places are more than they appear. "Invisible Cities"changed the way we read and what is possible in the balance between poetry and prose . . . The book I would choose as pillow and plate, alone on a desert island. Jeanette Winterson.
About the Author
ITALO CALVINO s superb storytelling gifts earned him international renown and a reputation as one of the world's best fabulists (New York Times Book Review). Heis the author of numerous works of fiction, as well as essays, criticism, and literary anthologies. Born in Cuba in 1923, Calvino was raised in Italy, where he lived most of his life. At the time of his death, in Siena in 1985, he was the most translated contemporary Italian writer.

After leaving Princeton in his sophmore year to join the American Field Service, William Weaver drove an ambulance with the British army, first in Africa and then in Italy, initiating his long fascination with that country. After finally graduating from Princeton in 1946, he then returned to Italy, translating many of the most important modern Italians, from Pirandello to Morante, Gadda, Calvino, and Umberto Eco. His translations have received the National Book Award, the Galantiere Prize, the PEN translation prize twice, and the John Florio Prize 3 times. He is a member of the American Academy of Arts and Letters and teaches at Bard College.