Till We Have Faces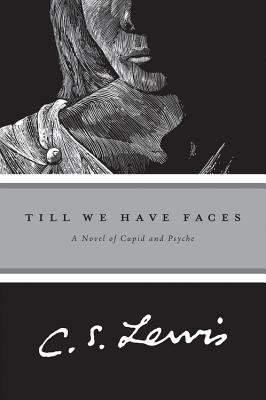 Till We Have Faces
A Myth Retold
Harvest Books, Paperback, 9780156904360, 324pp.
Publication Date: July 9, 1980
* Individual store prices may vary.
Buy at Local Store
Enter your zip code below to purchase from an indie close to you.
or
Buy Here
Description
" I saw well why the gods do not speak to us openly, nor let us answer . . . Why should they hear the babble that we think we mean? How can they meet us face to face till we have faces? "
Haunted by the myth of Cupid and Psyche throughout his life, C.S. Lewis wrote this, his last, extraordinary novel, to retell their story through the gaze of Psyche's sister, Orual. Disfigured and embittered, Orual loves her younger sister to a fault and suffers deeply when she is sent away to Cupid, the God of the Mountain. Psyche is forbidden to look upon the god's face, but is persuaded by her sister to do so; she is banished for her betrayal. Orual is left alone to grow in power but never in love, to wonder at the silence of the gods. Only at the end of her life, in visions of her lost beloved sister, will she hear an answer.
""Till We Have Faces" succeeds in presenting with imaginative directness what its author has described elsewhere as the divine, magical, terrifying and ecstatic reality in which we all live . . . It] deepens for adults that sense of wonder and strange truth which delights children in "The Lion, the Witch and the Wardrobe," "Prince Caspian," and other legends of Narnia." "New York Times"
"The most significant and triumphant work that Lewis has . . . produced." "New York Herald Tribune"
About the Author
Clive Staples Lewis (1898-1963) was one of the intellectual giants of the twentieth century and arguably one of the most influential writers of his day. He was a Fellow and Tutor in English Literature at Oxford University until 1954, when he was unanimously elected to the Chair of Medieval and Renaissance Literature at Cambridge University, a position he held until his retirement. He wrote more than thirty books, allowing him to reach a vast audience, and his works continue to attract thousands of new readers every year. His most distinguished and popular accomplishments include Out of the Silent Planet, The Great Divorce, The Screwtape Letters, and the universally acknowledged classics The Chronicles of Narnia. To date, the Narnia books have sold over 100 million copies and have been transformed into three major motion pictures.
Clive Staples Lewis (1898-1963) fue uno de los intelectuales mas importantes del siglo veinte y podria decirse que fue el escritor cristiano mas influyente de su tiempo. Fue profesor particular de literatura inglesa y miembro de la junta de gobierno en la Universidad Oxford hasta 1954, cuando fue nombrado profesor de literatura medieval y renacentista en la Universidad Cambridge, cargo que desempeno hasta que se jubilo. Sus contribuciones a la critica literaria, literatura infantil, literatura fantastica y teologia popular le trajeron fama y aclamacion a nivel internacional. C. S. Lewis escribio mas de treinta libros, lo cual le permitio alcanzar una enorme audiencia, y sus obras aun atraen a miles de nuevos lectores cada ano. Sus mas distinguidas y populares obras incluyen Las Cronicas de Narnia, Los Cuatro Amores, Cartas del Diablo a Su Sobrino y Mero Cristianismo.