The Timeless Way of Building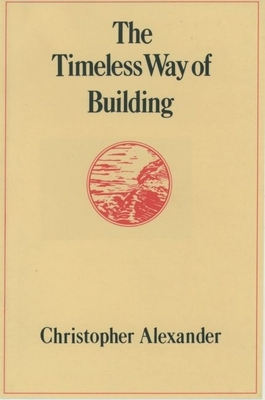 The Timeless Way of Building
Oxford University Press, USA, Hardcover, 9780195024029, 576pp.
Publication Date: August 23, 1979
* Individual store prices may vary.
Buy at Local Store
Enter your zip code below to purchase from an indie close to you.
or
Buy Here
Description
The theory of architecture implicit in our world today, Christopher Alexander believes, is bankrupt. More and more people are aware that something is deeply wrong. Yet the power of present-day ideas is so great that many feel uncomfortable, even afraid, to say openly that they dislike what is happening, because they are afraid to seem foolish, afraid perhaps that they will be laughed at.
Now, at last, there is a coherent theory which describes in modern terms an architecture as ancient as human society itself.
The Timeless Way of Building is the introductory volume in the Center for Environmental Structure series, Christopher Alexander presents in it a new theory of architecture, building, and planning which has at its core that age-old process by which the people of a society have always pulled the order of their world from their own being.
Alexander writes, "There is one timeless way of building. It is thousands of years old, and the same today as it has always been. The great traditional buildings of the past, the villages and tents and temples in which man feels at home, have always been made by people who were very close to the center of this way. And as you will see, this way will lead anyone who looks for it to buildings which are themselves as ancient in their form as the trees and hills, and as our faces are."

About the Author
Chris Alexander is a diplomat and politician who served for eighteen years as an international public servant and Canadian foreign service officer. From 2005 to 2009 he was the UN deputy special representative in Afghanistan, helping to lead the largest UN political mission in the world. Alexander was also the Canadian ambassador to that country and a key contributor to the effort to stabilize and support post-Taliban Afghanistan. He returned to Canada in 2009 and is now the Conservative MP for Ajax-Pickering, where he lives, as well as the parliamentary secretary to the minister of national defense.