Mystics & Messiahs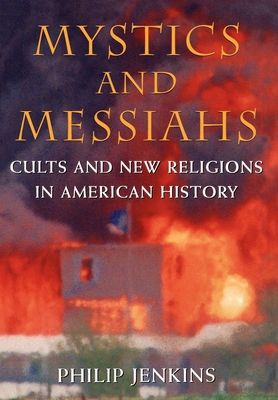 Mystics & Messiahs
Cults and New Religions in American History
Oxford University Press, USA, Hardcover, 9780195127447, 304pp.
Publication Date: September 19, 2002
* Individual store prices may vary.
Buy at Local Store
Enter your zip code below to purchase from an indie close to you.
or
Buy Here
Description
In Mystics and Messiahs--the first full account of cults and anti-cult scares in American history--Philip Jenkins shows that, contrary to popular belief, cults were by no means an invention of the 1960s. In fact, most of the frightening images and stereotypes surrounding fringe religious movements are traceable to the mid-nineteenth century when Mormons, Freemasons, and even Catholics were denounced for supposed ritualistic violence, fraud, and sexual depravity. But America has also been the home of an often hysterical anti-cult backlash. Jenkins offers an insightful new analysis of why cults arouse such fear and hatred both in the secular world and in mainstream churches, many of which were themselves originally regarded as cults. He argues that an accurate historical perspective is urgently needed if we are to avoid the kind of catastrophic confrontation that occurred in Waco or the ruinous prosecution of imagined Satanic cults that swept the country in the 1980s.
Without ignoring genuine instances of aberrant behavior, Mystics and Messiahs goes beyond the vast edifice of myth, distortion, and hype to reveal the true characteristics of religious fringe movements and why they inspire such fierce antagonism.

About the Author
Philip Jenkins, the author of The Lost History of Christianity, Jesus Wars, and The Next Christendom, is the Distinguished Professor of History and member of the Institute for Studies of Religion at Baylor University. He has published articles and op-ed pieces in The Wall Street Journal, New Republic, The Atlantic Monthly, The Washington Post, and The Boston Globe and has been a guest on top national radio shows across the country.