To Make Our World Anew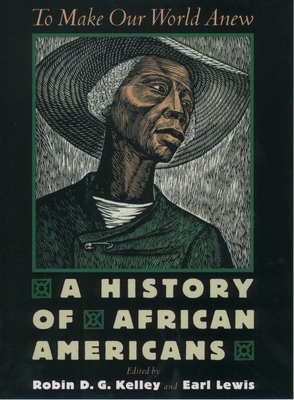 To Make Our World Anew
A History of African Americans
Oxford University Press, USA, Hardcover, 9780195139457, 688pp.
Publication Date: July 2000
* Individual store prices may vary.
Not Currently Available for Direct Purchase
or
Shop Local
Enter your zip code below to purchase from an indie close to you.
Description
Written by the most prominent of the new generation of historians, this superb volume offers the most up-to-date and authoritative account available of African-American history, ranging from the first Africans brought as slaves into the Americas, to today's black filmmakers and politicians.
Here is a panoramic view of African American life, rich in gripping first-person accounts and short character sketches that invite readers to relive history as African Americans experienced it. We begin in Africa, with the growth of the slave trade, and follow the forced migration of what is estimated to be between ten and twenty million people, witnessing the terrible human cost of slavery in the colonies of England and Spain. We read of the Haitian Revolution, which ended victoriously in 1804 with the birth of the first independent black nation in the New World, and of slave rebellions and resistance in the United States in the years leading up to the Civil War. There are vivid accounts of the Civil War and Reconstruction years, the backlash of notorious "Jim Crow" laws and mob lynchings, and the founding of key black educational institutions. The contributors also trace the migration of blacks to the major cities, the birth of the Harlem Renaissance, the hardships of the Great Depression and the service of African Americans in World War II, the struggle for Civil Rights in the 1950s and '60s, and the emergence of today's black middle class.
From Harriet Tubman and Frederick Douglass to Martin Luther King, Jr., and Louis Farrakhan, To Make Our World Anew is an unforgettable portrait of a people.
About the Author
ROBIN D. G. KELLY is Professor of History and Africana Studies at New York University and the author of "Race Rebels" and "Yo Mama s Dysfunktional!"

Earl Lewis is Associate Professor in the Department of History and the Center for Afro-American and African Studies at the University of Michigan.