African American Lives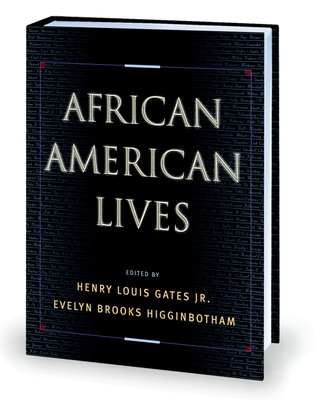 African American Lives
Oxford University Press, USA, Hardcover, 9780195160246, 1025pp.
Publication Date: April 29, 2004
* Individual store prices may vary.
Buy at Local Store
Enter your zip code below to purchase from an indie close to you.
or
Not Currently Available for Direct Purchase
Description
African American Lives offers up-to-date, authoritative biographies of some 600 noteworthy African Americans. These 1,000-3,000 word biographies, selected from over five thousand entries in the forthcoming eight-volume African American National Biography, illuminate African-American history through the immediacy of individual experience. From Esteban, the earliest known African to set foot in North America in 1528, right up to the continuing careers of Venus and Serena Williams, these stories of the renowned and the near forgotten give us a new view of American history. Our past is revealed from personal perspectives that in turn inspire, move, entertain, and even infuriate the reader. Subjects include slaves and abolitionists, writers, politicians, and business people, musicians and dancers, artists and athletes, victims of injustice and the lawyers, journalists, and civil rights leaders who gave them a voice. Their experiences and accomplishments combine to expose the complexity of race as an overriding issue in America's past and present.
African American Lives features frequent cross-references among related entries, over 300 illustrations, and a general index, supplemented by indexes organized by chronology, occupation or area of renown, and winners of particular honors such as the Spingarn Medal, Nobel Prize, and Pulitzer Prize.

About the Author
Evelyn Brooks Higginbotham is Victor S. Thomas Professor of History and of African American Studies at Harvard University.

Henry Louis Gates, Jr. (Ph.D.Cambridge), is Alphonse Fletcher University Professor and Director of the W. E. B. Du Bois Institute for African and American Research, Harvard University. He is the author of Life Upon These Shores: Looking at African American History, 1513 2008; Black in Latin America; Tradition and the Black Atlantic: Critical Theory in the African Diaspora; Faces of America; Figures in Black: Words, Signs, and the Racial Self; The Signifying Monkey: A Theory of Afro-American Criticism; Loose Canons: Notes on the Culture Wars; Colored People: A Memoir; The Future of Race with Cornel West; Wonders of the African World; Thirteen Ways of Looking at a Black Man; and The Trials of Phillis Wheatley. His is also the writer, producer, and narrator of PBS documentaries Finding Your Roots; Black in Latin America; Faces of America; African American Lives 1 and 2; Looking for Lincoln; America Beyond the Color Line; and Wonders of the African World. He is the editor of African American National Biography with Evelyn Brooks Higginbotham, and The Dictionary of African Biography with Anthony Appiah; Encyclopedia Africana with Anthony Appiah; and The Bondwoman s Narrative by Hannah Crafts, as well as editor-in-chief of TheRoot.com.