Language Loyalties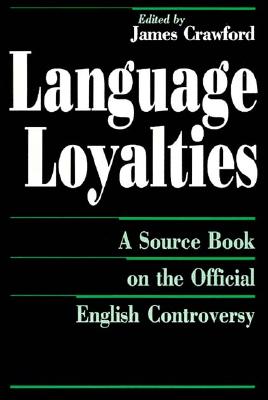 Language Loyalties
A Source Book on the Official English Controversy
University of Chicago Press, Paperback, 9780226120164, 532pp.
Publication Date: June 1, 1992
* Individual store prices may vary.
Not Currently Available for Direct Purchase
or
Shop Local
Enter your zip code below to purchase from an indie close to you.
Description
As late as 1987, two-thirds of the Americans who responded to a national survey believed that English was the official language of the United States. In fact, the Constitution is silent on the issue. Since Senator S. I. Hayakawa first proposed an English Language Amendment in Congress in 1981, Official English has been considered in forty-seven states and adopted by seventeen; the amendment is pending in the 102d Congress.
Supporters argue that English has always been our common language a means of resolving conflicts in a nation of diverse racial, ethnic, and religious groups, and an essential tool of social mobility and cultural integration. Opponents charge that the amendment is unnecessary and that it threatens civil rights, educational opportunities, and free speech, wrapping racist biases in a cloak of patriotism.
"Language Loyalties: A Source Book on the Official English Controversy" provides a balanced, comprehensive guide to this complex and often confusing debate. It is an essential handbook and reference for advocates, educators, policymakers, jurists, scholars, and citizens who seek to join this debate fully informed. Addressing the issues involved in developing America's first planned national language policy, James Crawford has expertly collected and introduced more than eighty-five source documents and articles.
About the Author
James Crawford is the Whewell Professor of International Law at the University of Cambridge, where he is Chair of the Faculty of Law, 2003-06. He was formerly Director of the Lauterpacht Research Centre for International Law, 1995-2003. Before moving to Cambridge in 1992 he was a Member of the
Australian Law Reform Commission; from 1992 he was a member of the International Law Commission, and was responsible in that capacity for the ILC's Draft Statute for an International Criminal Court (1994) and the ILC's Articles on State Responsibility (2001).


Whewell Professor of International Law, University of Cambridge.