Gay Shame [With DVD]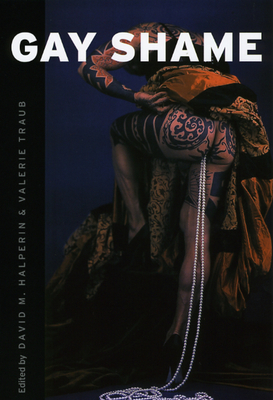 Gay Shame [With DVD]
University of Chicago Press, Paperback, 9780226314389, 395pp.
Publication Date: January 1, 2010
* Individual store prices may vary.
Buy Now
or
Shop Local
Enter your zip code below to purchase from an indie close to you.
Description
Ever since the 1969 Stonewall Riots, gay pride has been the rallying cry of the gay rights movement and the political force behind the emergence of the field of lesbian and gay studies. But has something been lost, forgotten, or buried beneath the drive to transform homosexuality from a perversion to a proud social identity? Have the political requirements of gay pride repressed discussion of the more uncomfortable or undignified aspects of homosexuality?
"Gay Shame" seeks to lift this unofficial ban on the investigation of homosexuality and shame by presenting critical work from the most vibrant frontier in contemporary queer studies. An esteemed list of contributors tackles a range of issues questions of emotion, disreputable sexual histories, dissident gender identities, and embarrassing figures and moments in gay history as they explore the possibility of reclaiming shame as a new, even productive, way to examine lesbian and gay culture.Accompanied by a DVD collection of films, performances, and archival imagery, "Gay Shame" constitutes nothing less than a major redefinition and revitalization of the field.
About the Author
David M. Halperin is W. H. Auden Distinguished University Professor of the History and Theory of Sexuality at the University of Michigan, Ann Arbor.

Valerie Traub is Professor of English and Women's Studies at the University of Michigan, Ann Arbor. She is the recipient of a National Endowment for the Humanities Fellowship, and author of numerous works on gay/lesbian studies, including the book Desire and Anxiety: Circulations of Sexuality in Shakespearean Drama and coeditor of Feminist Readings in Early Modern Culture: Emerging Subjects.