Seeking Justice in Child Sexual Abuse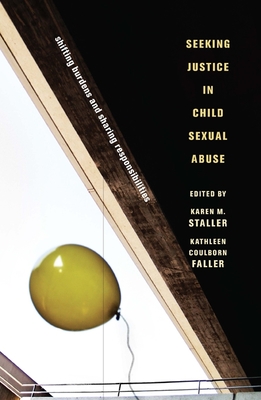 Seeking Justice in Child Sexual Abuse
Shifting Burdens and Sharing Responsibilities
Columbia University Press, Hardcover, 9780231146142, 357pp.
Publication Date: November 2009
* Individual store prices may vary.
Not Currently Available for Direct Purchase
or
Shop Local
Enter your zip code below to purchase from an indie close to you.
Description
St. Mary County is a small rural midwestern enclave with a unique approach to handling accusations of child sexual abuse. Hoping to spare children the trauma of lengthy court appearances and probing interrogations, St. Mary's professionals strive to obtain confessions from accused sex offenders rather than ask the victim to bear the burden of proof.
Treating this county as a critical case study, scholars from a variety of fields come together to analyze this community's unique approach. They address relevant case law, innovative treatments for both victim and offender, and the social history of child sexual abuse as a national policy concern. They cover legal burdens and scientific methods, prosecutors and protocol, the interrogation of victims and suspects, the use of expert witnesses, defense strategies, and practice wisdom in videotaping. In addition, they examine the unfolding drama of a single legal case from incidence to conviction.
The result is a fascinating dialogue that confronts the unique complexities of child sexual abuse for readers on all sides of the issue. Introducing a model that makes enormous headway in the pursuit of justice, fairness, and trauma treatment, this interdisciplinary text is an indispensible tool for all communities seeking redress.
About the Author
Karen M. Staller is assistant professor of social work at the University of Michigan. She has also practiced public interest law with low-income senior citizens and at-risk adolescents in New York City.
Kathleen Coulborn Faller, Ph.D., A.C.S.W., D.C.S.W., is Professor of Social Work at the University of Michigan. She is also Director of the Family Assessment Clinic, a multidisciplinary team, Principal Investigator of the Interdisciplinary Child Welfare Training Program, Principal Investigator of the Training Program for Child Welfare Supervisors, and Principal Investigator of the Hasbro Early Assessment Project, all at the University of Michigan.
She is author of Social Work with Abused and Neglected Children (The Free Press, 1981), Child Sexual Abuse: An Interdisciplinary Manual for Diagnosis, Case Management, and Treatment (Columbia University Press, 1988), Understanding Child Maltreatment (Sage Publications, 1990), Child Sexual Abuse: Intervention and Treatment Issues (Department of Health and Human Services, 1993), APSAC Study Guide: Evaluating Children Suspected of Having Been Sexually Abused, (Sage Publications, 1996), and Maltreatment in Early Childhood: Tools for Research-based Intervention (Haworth Press, 2000), and approximately 45 research and practice based articles on child abuse and neglect.
She was a member of the Board of Directors of the American Professional Society on the Abuse of Children for six years and of its Executive Board for five years and is presently a member of the APSAC Advisory Board and Co-chair of the Guidelines Task Forces.