Rhinoceros Giants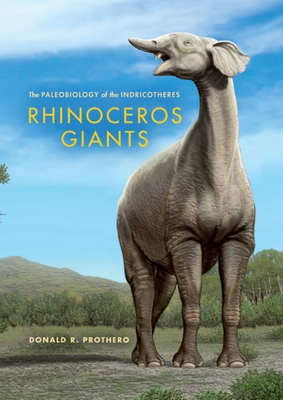 Rhinoceros Giants
The Paleobiology of Indricotheres
Indiana University Press, Hardcover, 9780253008190, 160pp.
Publication Date: May 9, 2013
* Individual store prices may vary.
Buy at Local Store
Enter your zip code below to purchase from an indie close to you.
or
Buy Here
Description
Written for everyone fascinated by the huge beasts that once roamed the earth, this book introduces the giant hornless rhinoceros, Indricotherium. These massive animals inhabited Asia and Eurasia for more than 14 million years, about 37 to 23 million years ago. They had skulls 6 feet long, stood 22 feet high at the shoulder, and were twice as heavy as the largest elephant ever recorded, tipping the scales at 44,100 pounds. Fortunately, the big brutes were vegetarians. Donald R. Prothero tells their story, from their discovery just a century ago to the latest research on how they lived and died.
About the Author
Recipient of the 2013 James Shea Award of the National Association of Geology Teachers for outstanding writing and editing in the geosciences.Donald R. Prothero is Emeritus Professor of Geology at Occidental College and Lecturer in Geobiology at the California Institute of Technology. He has published 32 books, including Reality Check: How Science Deniers Threaten Our Future (IU Press, 2013); Earth: Portrait of a Planet; The Evolution of Earth; Evolution: What the Fossils Say and Why It Matters; Catastrophes!; and After the Dinosaurs: The Age of Mammals (IU Press, 2006).