My Six Years with Gorbachev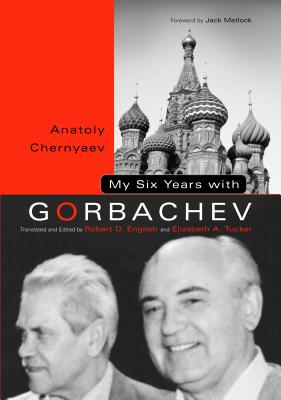 My Six Years with Gorbachev
Penn State University Press, Hardcover, 9780271020297, 464pp.
Publication Date: August 25, 2000
* Individual store prices may vary.
Not Currently Available for Direct Purchase
or
Shop Local
Enter your zip code below to purchase from an indie close to you.
Description
Drawing on his own diary as well as secret documents and transcripts of high-level meetings, Anatoly Chernyaev recounts the drama that swept the Soviet Union between 1985 and 1991. As Gorbachev's chief foreign policy aide for most of that period, he played a central role in efforts to halt the arms race, discard a confrontational ideology, and open his country to the world. And as Gorbachev's confidant on many domestic issues as well, Chernyaev offers rare insights into the struggle over glasnost, the growth of separatism, and the rise of Boris Yeltsin. While admiring of perestroika's founder, Chernyaev is frank in faulting Gorbachev for his hesitancy in economic reforms, for his delay in decentralizing Union-republic ties, and above all for his misplaced faith in the reformability of the Communist Party. Altogether this book is essential reading for those interested in the Cold War's end, the USSR's collapse, and especially the role played by ideas, ambitions, and key personalities in these momentous events.
About the Author
Chernyaev is Senior Fellow at the Gorbachev Foundation in Moscow.



Robert English, assistant professor of international relations at the University of Southern California, is currently a research fellow at the Institute for Advanced Studies in Princeton, New Jersey. The work upon which "Russia and the Idea of the West" is based won the Harold D. Lasswell prize of the American Political Science Association.