Political Intelligence and the Creation of Modern Mexico, 1938-1954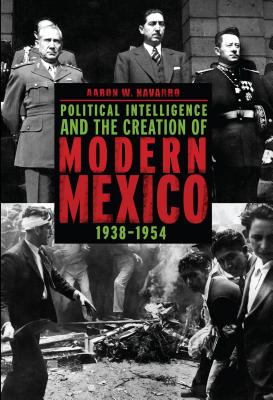 Political Intelligence and the Creation of Modern Mexico, 1938-1954
Penn State University Press, Paperback, 9780271037066, 320pp.
Publication Date: November 22, 2010
* Individual store prices may vary.
Buy at Local Store
Enter your zip code below to purchase from an indie close to you.
or
Buy Here
Description
Mexican politics in the twentieth century was dominated by two complementary paradigms: the rhetoric of the Mexican Revolution and the existence of an "official" party. The Mexican Revolution has enjoyed a long and voluminous historiography; the "official" party has not. While the importance of the Revolution as a historical period is self-evident, the development of a party based on the political aspirations of the surviving revolutionary elites has not generally sparked as much historical interest. This book traces the path of the party, founded as the Partido Nacional Revolucionario (PNR), through its reformation as the Partido de la Revolucion Mexicana (PRM) in 1938 and then as the Partido Revolucionario Institucional (PRI) in 1946, which finally fell from power in 2000. Aaron Navarro shows how the transformation of the PRM into the PRI, the removal of the military from electoral politics, the resettlement of younger officers in the intelligence services, and the inculcation of a new discipline among political elites all produced the conditions that allowed for the dominance of a single-party structure for decades.
About the Author
Aaron W. Navarro is Associate Professor of History at the University of North Texas.