Friendship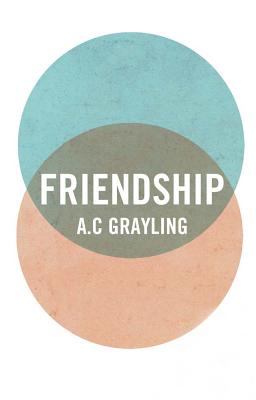 Friendship
Yale University Press, Hardcover, 9780300175356, 229pp.
Publication Date: October 22, 2013
* Individual store prices may vary.
Not Currently Available for Direct Purchase
or
Shop Local
Enter your zip code below to purchase from an indie close to you.
Description
A central bond, a cherished value, a unique relationship, a profound human need, a type of love. What is the nature of friendship, and what is its significance in our lives? How has friendship changed since the ancient Greeks began to analyze it, and how has modern technology altered its very definition? In this fascinating exploration of friendship through the ages, one of the most thought-provoking philosophers of our time tracks historical ideas of friendship, gathers a diversity of friendship stories from the annals of myth and literature, and provides unexpected insights into our friends, ourselves, and the role of friendships in an ethical life. A. C. Grayling roves the rich traditions of friendship in literature, culture, art, and philosophy, bringing into his discussion familiar pairs as well as unfamiliarAchilles and Patroclus, David and Jonathan, Coleridge and Wordsworth, Huck Finn and Jim. Grayling lays out major philosophical interpretations of friendship, then offers his own take, drawing on personal experiences and an acute awareness of vast cultural shifts that have occurred. With penetrating insight he addresses internet-based friendship, contemporary mixed gender friendships, how friendships may supersede family relationships, one's duty within friendship, the idea of friendship to humanity, and many other topics of universal interest.

About the Author
A. C. Grayling is Master of the New College of the Humanities, UK. He has written and edited numerous works of philosophy and is the author of biographies of Descartes and William Hazlitt. He believes that philosophy should take an active, useful role in society. He has been a regular contributor to "The Times", "Financial Times", "Observer", "Independent on Sunday", "Economist", "Literary Review", "New Statesman "and "Prospect", and is a frequent and popular contributor to radio and television programmes, including "Newsnight", "Today", "In Our Time", "Start the Week "and "CNN news". He is a Fellow of the World Economic Forum at Davos, and advises on many committees ranging from Drug Testing at Work to human rights groups.