Creating the Administrative Constitution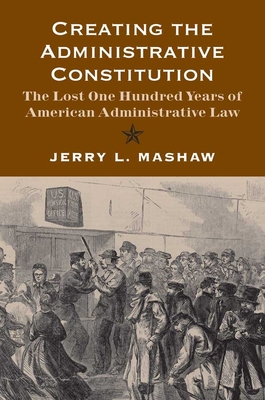 Creating the Administrative Constitution
The Lost One Hundred Years of American Administrative Law
Yale University Press, Paperback, 9780300180022, 419pp.
Publication Date: July 17, 2012
* Individual store prices may vary.
Buy at Local Store
Enter your zip code below to purchase from an indie close to you.
or
Not Currently Available for Direct Purchase
Description
This groundbreaking book is the first to look at administration and administrative law in the earliest days of the American republic. Jerry Mashaw demonstrates that from the very beginning Congress delegated vast discretion to administrative officials and armed them with extrajudicial adjudicatory, rulemaking, and enforcement authority. The legislative and administrative practices of the U.S. Constitution's first century created an administrative constitution hardly hinted at in its formal text. This book, in the author's words, will "demonstrate that there has been no precipitous fall from a historical position of separation-of-powers grace to a position of compromise; there is not a new administrative constitution whose legitimacy should be understood as not only contestable but deeply problematic."
About the Author
Jerry L. Mashaw, Sterling Professor of Law at Yale Law School, teaches courses on administrative law, social welfare policy, regulation, legislation, and the design of public institutions. His books include" Administrative Law: Introduction to the American Public Law System, Sixth Edition" (with Richard Merrill and Peter Shane, 2009); "Bureaucratic Justice "(1983), awarded Harvard University s Gerard Henderson Memorial Prize in 1993; "The Struggle for Auto Safety "(with David Harfst, 1990), awarded the Sixth Annual Scholarship Prize of the ABA s Section on Administrative Law and Regulatory Policy in 1992; and "Greed, Chaos, and Governance: Using Public Choice to Improve Public Law" (1997), awarded the ABA s Section s Twelfth Annual Scholarship Prize in 1998 and the Order of the Coif Triennial Book Award in 2002. He is a frequent contributor to legal and public policy journals, newspapers, and news magazines. Professor Mashaw is a founding member and past President of the National Academy of Social Insurance.