Iphigenia in Forest Hills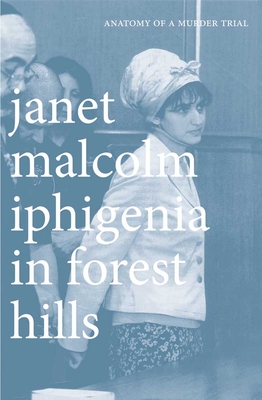 Iphigenia in Forest Hills
Anatomy of a Murder Trial
Yale University Press, Paperback, 9780300181708, 155pp.
Publication Date: November 20, 2012
* Individual store prices may vary.
Buy at Local Store
Enter your zip code below to purchase from an indie close to you.
or
Buy Here
Description
"She couldn't have done it and she must have done it." This is the enigma at the heart of Janet Malcolm's riveting new book about a murder trial in the insular Bukharan-Jewish community of Forest Hills, Queens, that captured national attention. The defendant, Mozoltuv Barukhova, a beautiful young physician, is accused of hiring an assassin to kill her estranged husband, Daniel Malakov, a respected orthodontist, in the presence of their four-year old child. The prosecutor calls it an act of vengeance: just weeks before Malakov was killed in cold blood, Michelle was taken from her mother's home, and for inexplicable reasons, custody was given to her father. It is Borukhova's tragic fate, and the "Dickensian ordeal" of her innocent child, that drives Malcolm's inquiry. With the intellectual and emotional precision for which she is known, Malcolm looks at the trial - "a contest between competing narratives" - from every conceivable angle. As she writes, "An attorney who bores and irritates the jury during his opening statement, no matter what evidence he may later produce, has put his case at fatal risk". But it is the chasm between our ideals of justice and the human factors that influence every trial - from divergent lawyering abilities, to the nature of jury selection, the malleability of evidence, the bias of the judge, and a child welfare system that can be indifferent or even perverse - that is perhaps most striking.
About the Author
Janet Malcolm is the author of numerous books, including The Silent Woman, Psychoanalysis: The Impossible Profession, and In the Freud Archives. She has been writing for the New Yorker since 1963, including nearly ten years writing "About the House," a column on interiors and design. Janet lives in New York.