Jefferson's Shadow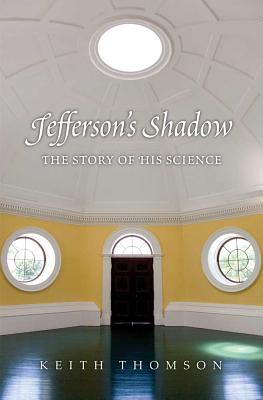 Jefferson's Shadow
The Story of His Science
Yale University Press, Hardcover, 9780300184037, 321pp.
Publication Date: November 2012
* Individual store prices may vary.
Not Currently Available for Direct Purchase
or
Shop Local
Enter your zip code below to purchase from an indie close to you.
Description
In the voluminous literature on Thomas Jefferson, little has been written about his passionate interest in science. This new and original study of Jefferson presents him as a consummate intellectual whose view of science was central to both his public and his private life. Keith Thomson reintroduces us in this remarkable book to Jefferson's eighteenth-century world and reveals the extent to which Jefferson used science, thought about it, and contributed to it, becoming in his time a leading American scientific intellectual.
With a storyteller's gift, Thomson shows us a new side of Jefferson. He answers an intriguing series of questions How was Jefferson's view of the sciences reflected in his political philosophy and his vision of America's future? How did science intersect with his religion? Did he make any original contributions to scientific knowledge? and illuminates the particulars of Jefferson's scientific endeavors. Thomson discusses Jefferson's theories that have withstood the test of time, his interest in the practical applications of science to societal problems, his leadership in the use of scientific methods in agriculture, and his contributions toward launching at least four sciences in America: geography, paleontology, climatology, and scientific archaeology. A set of delightful illustrations, including some of Jefferson's own sketches and inventions, completes this impressively researched book.
About the Author
New York Times bestselling author Keith Thomson played semi-pro baseball in France and drew editorial cartoons for New York Newsday before becoming a writer. His novels include Once a Spy, Twice a Spy, and Pirates of Pensacola. Keith lives in Alabama.