A Disease in the Public Mind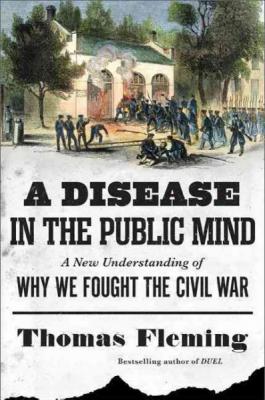 A Disease in the Public Mind
A New Understanding of Why We Fought the Civil War
Da Capo Press, Hardcover, 9780306821264, 354pp.
Publication Date: May 7, 2013
* Individual store prices may vary.
Buy at Local Store
Enter your zip code below to purchase from an indie close to you.
or
Not Currently Available for Direct Purchase
Description
By the time John Brown hung from the gallows for his crimes at Harper's Ferry, Northern abolitionists had made him a holy martyr in their campaign against Southern slave owners. This Northern hatred for Southerners long predated their objections to slavery. They were convinced that New England, whose spokesmen had begun the American Revolution, should have been the leader of the new nation. Instead, they had been displaced by Southern slavocrats like Thomas Jefferson. This malevolent envy exacerbated the South's greatest fear: a race war. Jefferson's cry, We are truly to be pitied, summed up their dread. For decades, extremists in both regions flung insults and threats, creating intractable enmities. By 1861, only a civil war that would kill a million men could save the Union.

About the Author
Thomas Fleming is the author of more than forty books of fiction and nonfiction, most recently, "The Perils of Peace". He has been the president of the Society of American Historians and of PEN American Center. Mr. Fleming is a frequent guest on C-SPAN, PBS, A&E, and the History Channel. He lives in New York City.