The Sister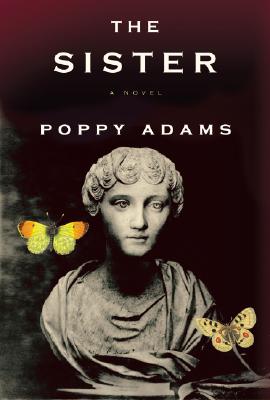 The Sister
Knopf, Hardcover, 9780307268167, 288pp.
Publication Date: June 17, 2008
* Individual store prices may vary.
Buy at Local Store
Enter your zip code below to purchase from an indie close to you.
or
Not Currently Available for Direct Purchase
Description
"This lyrical and haunting story of two sisters, their troubling past, and the terrible secrets they each want buried will stay with you long after you close the book."
—Harlan Coben

"The Sister is a taut, tense tale of the ties that bind—sometimes a little too tightly."
—Karin Slaughter

From her lookout in the crumbling mansion that was her childhood home, Ginny watches and waits for her younger sister to arrive. Vivien has not set foot in the house since she left nearly fifty years ago; the reclusive Ginny has rarely ventured out, retreating into the precise routines that define her days, carrying on her father's solitary work studying moths.

As the sisters revisit their shared past, they realize that their recollections differ in essential and unsettling ways. Before long, the deeply buried resentments that have shaped both their lives rise to the surface, and Vivien's presence threatens to disrupt Ginny's carefully ordered world.

Told in Ginny's unforgettable voice, this subtle and chilling debut novel tells an extraordinary story of how families are capable of undoing themselves—especially in the name of love.
Praise For The Sister…
"Ms. Adams has a lot to offer: a plain but compelling prose style, a wealth of incident and a deft psychological acuity." –Martin Rubin, The Wall Street Journal

"With it's stylish prose, taut plotting and dark psychology, The Sister is reminiscent of the best books by Ruth Rendell's alter-ego, Barbara Vine...[Poppy Adams] writes sparkling prose and expertly weaves into the action what seems an inexhaustible knowledge of moths." –Dennis Drabelle, The Washington Post Book World

"Dark and sinister, The Sister draws you in like a moth to a flame...A wholly satisfying character study with heart throbbing twists that will leave you shuddering." –Chris Stuckenschneider, The Missourian

"Suspenseful...Adams creates an engrossing atmosphere of gothic mystery." –The New Yorker

"Captivating...The odd characters who make up The Sister are extraordinary, each one more unsettling than the next, and their fractured group portrait is deliciously chilling." –Susan Miron, The Miami Herald

"The Sister is an ideal book for discussion groups, because it prompts analysis with a surprise ending that is both stunning and ambiguous." –Mandy Twaddell, The Providence Journal

"The Sister is powered by the same sort of confidently rendered literary suspense that propelled Donna Tartt's The Secret History onto best-seller lists...Ms. Adams makes Ginny such an intriguingly unreliable narrator that the reader is continually kept off balance." –Michiko Kakutani, The New York Times

"Adams spins a suspenseful, provocative, deliberately ambiguous tale about decay and disrepair–of people and the bonds between them–and about the harm that comes from even well-intended secrecy and silence." –Laura Collins-Hughes, New York Sun

"The great beauty of this splendid first novel lies in Ginny's voice, perfectly clear, controlled and calm...A brilliant narrative performance." –Barbara Fisher, The Boston Globe

"Readers will be haunted by this chilling psychological drama." –Sue Corbett, People Magazine

"Deliciously creepy...[The Sister] reminds us of A.S. Byatt, Kate Atkinson and Stephen King having a house party." –Colette Bancroft, The Detroit News

"A genuinely eerie thriller...a chilling contemporary gothic." –Margaret Flanagan, Booklist

"A chilling and disturbing novel." –Laurel Bliss, Library Journal, starred review

"Chilling...an eerie and accomplished debut." –Publishers Weekly

"Engrossing." –Kirkus Reviews

"Whatever Happened to Baby Jane comes to Devon, in Adams's gothic tale of madness, sibling rivalry and lepidoptera. Adams is a skillful, entertaining storyteller.' –The Guardian

"This is a dark book, but an extremely funny one, recalling Mark Haddon and Barbara Trapido by turns. A brilliantly paced debut." –Daily Mail

"[A] striking debut novel...[The Sister] is also, in its quietly idiosyncratic way, a novel of ideas. When Ginny reflects on the 'analytic and scientific' cast of mind she inherited from her father, it's difficult not to think of Keats and the 'touch of cold philosopy' that 'unweaves' the poetry of natural phenomena. Adams took a risk in deciding to tell her story in the flat, abstracted voice of someone who has devoted her life to a 'little known insect.' But it is a convincing, true voice and it is to Adams's credit that she sustains it as she does." –Financial Times

"Cognitive dissonance is what drives the plot, and that makes this quite a bold first novel." –Daily Telegraph

"Damaged families, psychological drama and ghosts from the past abound. Adams succeeds in carefully building up an atmosphere of penumbral suspense,
creeping towards a tense climax." –Literary Review

"[The Sister] is an intricately crafted story, told with just the right balance of claustrophobia and compassion." –Psychologies Magazine

"[A] beautifully staged story...mesmerising and unsettling." –Good Housekeeping Book of the Month

"The scene is set for sinister secrets and the revival of murderous family tensions. Adams's debut is an atmospheric addition to the 'mess with your head'
school of fiction." –Marie Claire, 4 stars

"A gothic mystery that hums along on its slow-burning menace, Poppy Adams's The Sister is a sinful box of bonbons: delicious, but you never know what's inside the next bite." –Andrew Pyper, author of Lost Girls and The Wildfire Season

"A taut, tense tale of the ties that bind–sometimes a little too tightly."–Karin Slaughter

"This lyrical and haunting story of two sisters, their troubling past, and the terrible secrets they each want buried will stay with you long after you close the book.  A wonderful book loaded with twists and turns that come straight from the heart."–Harlan Coben