The Widows of Eastwick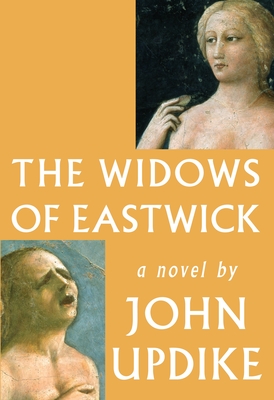 The Widows of Eastwick
Knopf Publishing Group, Hardcover, 9780307269607, 320pp.
Publication Date: October 21, 2008
* Individual store prices may vary.
Not Currently Available for Direct Purchase
or
Shop Local
Enter your zip code below to purchase from an indie close to you.
Description
More than three decades have passed since the events described in John Updike's "The Witches of Eastwick." The three divorcees Alexandra, Jane, and Sukie have left town, remarried, and become widows. They cope with their grief and solitude as widows do: they travel the world, to such foreign lands as Canada, Egypt, and China, and renew old acquaintance. Why not, Sukie and Jane ask Alexandra, go back to Eastwick for the summer? The old Rhode Island seaside town, where they indulged in wicked mischief under the influence of the diabolical Darryl Van Horne, is still magical for them. Now Darryl is gone, and their lovers of the time have aged or died, but enchantment remains in the familiar streets and scenery of the village, where they enjoyed their lusty primes as free and empowered women. And, among the local citizenry, there are still those who remember them, and wish them ill. How they cope with the lingering traces of their evil deeds, the shocks of a mysterious counterspell, and the advancing inroads of old age, form the burden on Updike's delightful, ominous sequel.
About the Author
John Updike was born in 1932, in Shillington, Pennsylvania. He graduated from Harvard College in 1954, and spent a year in Oxford, England, at the Ruskin School of Drawing and Fine Art. From 1955 to 1957 he was a member of the staff of The New Yorker, and since 1957 has lived in Massachusetts. He is the author of fifty-odd previous books, including twenty novels and numerous collections of short stories, poems, and criticism. His fiction has won the Pulitzer Prize, the National Book Award, the American Book Award, the National Book Critics Circle Award, the Rosenthal Award, and the Howells Medal.