Dancing with Joy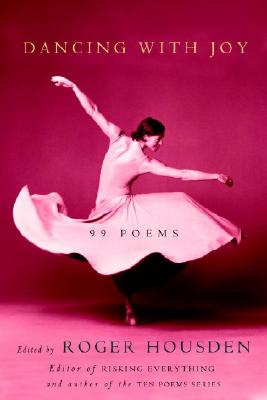 Dancing with Joy
99 Poems
Harmony, Hardcover, 9780307341952, 206pp.
Publication Date: March 13, 2007
* Individual store prices may vary.
Buy at Local Store
Enter your zip code below to purchase from an indie close to you.
or
Not Currently Available for Direct Purchase
Description
In his collection "Risking Everything," Housden addressed love's many aspects. Now, in "Dancing with Joy," he assembles 99 poems from 69 poets that celebrate the many colors of joy. Anything can be a catalyst for joy, these poems reveal.
For Wislawa Szymborska, the catalyst is a dream; for Robert Bly, being in the company of his ten-year-old son; for Gerald Stern, it is a grapefruit at breakfast; for Billy Collins, a cigarette. "Dancing with Joy" includes English and Italian classical and romantic works; early Chinese and Persian verse; and poets from Chile, France, Sweden, Poland, Russia, Turkey, and India, plus a range of contemporary American and English poets.
Whether inspiration is what you need, or an affirmation of what is already joyful in life, "Dancing with Joy" is a welcome treat for Housden's numerous fans, as well as anyone looking for sheer happiness, marvelously expressed.
About the Author
Roger Housden is a writer, explorer of sacred traditions, and leader of contemplative journeys in the Sahara, India, and the United States. He gives inspirational talks on the theme of Sacred America and also public recitals of ecstatic poetry from the world's spiritual traditions. "Sacred America" is his eighth book. For information on his books, journeys, talks, and recitals, visit his Web site at http: //www.sacredamerica.com, or e-mail rogerhous@aol.com.