Haiku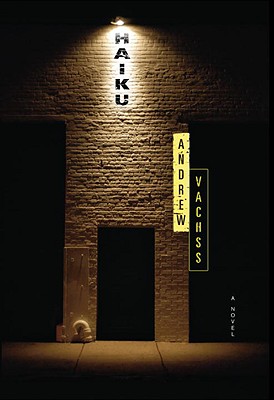 Haiku
Pantheon, Hardcover, 9780307378491, 224pp.
Publication Date: November 3, 2009
* Individual store prices may vary.
Buy at Local Store
Enter your zip code below to purchase from an indie close to you.
or
Not Currently Available for Direct Purchase
Description
From the author of the acclaimed Burke series: a searing new novel that follows a band of homeless outcasts on a journey to recover what each has lost.

Ho was a revered sensei, but when his dismissive arrogance caused the death of a beloved student, he renounced not only his possessions but also his role as a master, and now roams the streets in search of a way to atone. Drawn by his presence, a group forms around him: Michael, an addicted gambler who has lost everything, including himself; Ranger, a Vietnam veteran with a tenuous grip on reality; Lamont, a once-fearless street-gang warlord turned hopeless alcoholic; Target, a relentless "clanger" who speaks only by echoing the sounds of others; and Brewster, an obsessive collector of hardboiled paperbacks he stashes in an abandoned building even vermin avoid.

Late one night, Michael spots a woman in a white Rolls-Royce throwing something into the river. Convinced that the woman is a perfect blackmail target, he attempts to recruit the others to search for her. But news that Brewster's library is slated for demolition turns this halfhearted effort into a serious mission to find the ultimate problem-solver: money, and with it a new home for Brewster's precious collection.

Each frantic knock opens another barred door as the building's destruction draws nearer. And the answers to each man's questions trigger shocking explosions that hit you with all the visceral power we have come to expect from this fierce and dynamic writer.
About the Author
Andrew Vachss has been a federal investigator in the area of sexually transmitted diseases, a social-services caseworker, a labor organizer, and the director of a maximum-security prison for aggressive-violent youth. Now a lawyer and consultant in private practice, he represents children and youths exclusively. A native New Yorker, Vachss divides his time between the city of his birth and the Pacific Northwest.
Praise For Haiku…
"[Andrew Vachss's] New York . . . is not borrowed from anybody, and it shimmers on the page as gaudily and scarily as it does on the streets."
—New York

"Vachss gives such a smooth ride, it is easy to forget someone is driving."
—The New York Times Book Review

"Compelling and challenging . . . [Vachss takes us] not simply into the mean streets but into a subterranean nightmare."
—The Washington Post Book World

"Vachss's reverence for storytelling is evident in the blunt beauty of his language."
—Chicago Sun-Times

"Andrew Vachss continues to write the most provocative novels around."
—Martha Grimes

"Vachss writes with . . . an unerring ear for the language of the streets."
—Rocky Mountain News

"The voice of Vachss: uncompromising, exciting, and fiercely original."
—George Pelecanos

"Vachss is a master."
—Sacramento Bee