Confessions of a Prep School Mommy Handler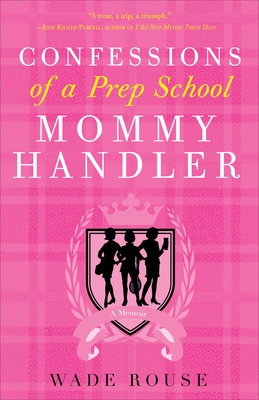 Confessions of a Prep School Mommy Handler
A Memoir
Three Rivers Press (CA), Paperback, 9780307382719, 249pp.
Publication Date: August 12, 2008
* Individual store prices may vary.
Buy at Local Store
Enter your zip code below to purchase from an indie close to you.
or
Buy Here
Description
At an elite prep school, the devil wears Lilly Pulitzer pink.
When Wade Rouse, who grew up more Hee-Haw than Dynasty, was hired as the director of publicity at the prestigious Tate Academy, he quickly discovered his real job: to make the very pretty, very rich, very mean mommies of the elite students very happy.
Enter Wade's VIP volunteer and perfectly coiffed nightmare, former beauty queen and sports star Katherine Isabelle Ludington Kitsy to her friends. In between designing Louis Vuitton inspired reunion invitations, dressing as Ronald Reagan for Halloween, and surviving surprise Botox parties, Wade tries to tame Kitsy and her pink Lilly Pulitzer clad posse while retaining a shred of self-esteem.
Following a year in the life of the super rich and super spoiled, "Confessions of a Prep School Mommy Handler" is hilarious, heartbreaking, and deliciously catty.
About the Author
Wade Rouse is the author of four critically acclaimed memoirs, including America's Boy and the bestsellers At Least in the City Someone Would Hear Me Scream and It's All Relative.
Praise For Confessions of a Prep School Mommy Handler…
"Wade Rouse has a fantastically sharp and snarky voice, and it's delicious fun to read about his personal misadventures among the wealthy behaving badly."
—Suzanne Hansen, author of You'll Never Nanny in This Town Again

"A treat, a trip, a triumph. Confessions of a Prep School Mommy Handler is a keenly observant and hilariously scathing peek into the entitled, Lilly Pulitzer–clad universe of an elite private school. With pinpoint accuracy, Wade Rouse pricks at this elite universe and comes away with surprising insights and valuable life lessons."
—Josh Kilmer-Purcell, author of I Am Not Myself These Days

"Humor and pathos . . . Prada meets Prep."
—Out magazine