The Weekend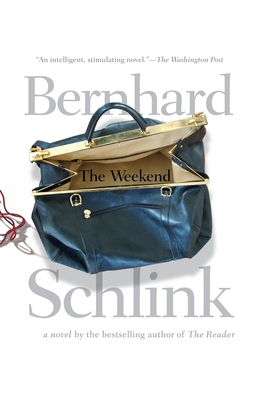 The Weekend
Vintage, Paperback, 9780307456311, 224pp.
Publication Date: September 27, 2011
* Individual store prices may vary.
Not Currently Available for Direct Purchase
or
Shop Local
Enter your zip code below to purchase from an indie close to you.
Description
"Old friends and lovers reunite for a weekend in a secluded country home after spending decades apart."
They excavate old memories and pass clandestine judgments on the wildly divergent paths they've taken since their youth. But this isn't just any reunion, and their conversations about the old days aren't your typical reminiscences: After twenty-four years, JOrg, a convicted murderer and terrorist, has been released from prison. The announcement of his pardon will send shock waves through the country, but before the announcement, his friends--some of whom were Baader-Meinhof sympathizers or those who clung to them--gather for his first weekend of freedom. They have been summoned by JOrg's devoted sister, Christiane, whose concern for her brother's safety is matched only by the unrelenting zeal of Marko, a young man intent on having JOrg continue to fight for the cause.
Bernhard Schlink is at his finest as "The Weekend" unfolds. Passions are pitted against pragmatism, ideas against actions, and hopes against heartbreaking realities.
"From the Hardcover edition.
About the Author
Bernhard Schlink was born in Germany. He is the author of the internationally bestselling novel "The Reader," as well as four prize-winning crime novels-"The Gordian Knot," "Self's Fraud," "Self's Punishment," and "Self Slaughter"--that are currently being translated into English. He lives in Bonn and Berlin.
"From the Trade Paperback edition."
Praise For The Weekend…
Praise for The Weekend
"Schlink avoids the easy route of condemnation and salvation . . . The book's real strength is the finely wrought dynamic among the characters, whose relationships and histories are fraught with a powerful sense of tension and possibly untoward potential."
—Publishers Weekly

Praise for The Reader
"Arresting, philosophically elegant, morally complex . . . Schlink tells this story with marvelous directness and simplicity, his writing stripped bare of any of the standard gimmicks of dramatization."
 —The New York Times
 
"[A] beautiful, disturbing, and finally morally devastating novel. From the first page, The Reader ensnares both heart and mind."
 —Los Angeles Times
 
Praise for Homecoming
"A beguilingly oblique novel . . . Despite its intricate, mazelike progression, Homecoming has surprising narrative thrust."
 —The Economist
 
"Sensitive and disturbing . . . The reader's mind opens to the story like a plant unfurling its leaves to the sun."
 —The New York Times Book Review
 
Praise for Flights of Love
"An outstanding collection."
 —The Wall Street Journal
 
"Intimate, smart, powerful . . . As memorable as The Reader . . . Dazzling."
 —The Washington Post Book World