El Asociado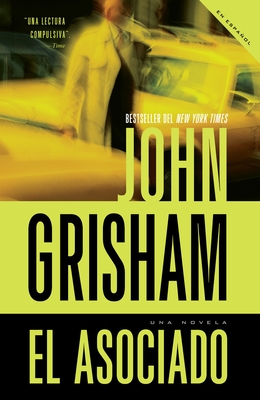 El Asociado
Vintage Books USA, Paperback, 9780307474759, 451pp.
Publication Date: November 3, 2009
* Individual store prices may vary.
Buy Now
or
Shop Local
Enter your zip code below to purchase from an indie close to you.
Description
Kyle McAvoy posee una mente legal excepcional. Atractivo y afable, tiene un futuro brillante. A su vez, tambien posee un oscuro secreto que le podria destruir sus suenos, su carrera y hasta su vida. Una noche ese secreto lo alcanza. Los hombres que acosan a Kyle tienen un video comprometedor que utilizaran para arruinarlo a menos que el haga exactamente lo que ellos piden. Lo que le ofrecen a Kyle es algo que cualquier abogado joven y ambicioso mataria por obtener: un trabajo en Manhattan como abogado junior de uno de los mayores y mas prestigiosos bufetes del mundo. Si Kyle acepta, estara rapidamente encaminado hacia socio y una gran fortuna. Pero hay un pequeno inconveniente. Kyle no estara trabajando para el bufete, sino en su contra en una disputa entre dos poderosas empresas multimillonarias suministradoras del departamento de defensa de Estados Unidos. Ahora Kyle se encuentra entre las fuerzas criminales que lo manipulan con esta deleitable oferta, el FBI y su propio bufete, en un complot maligno del cual ni Kyle con su inteligencia, ingenio y valor podria escapar vivo.
About the Author
Sid Salter, Starkville, Mississippi, is Chief Communications Officer at Mississippi State University. He has been a Mississippi syndicated political columnist for more than thirty years.
Praise For El Asociado…
"El asociado rápidamente atrapa al lector y no lo suelta hasta el final". —The New York Times

"Un retrato apabullante del apoderado y adinerado mundo legal". —The Washington Post

"El asociado es una novela de suspense fascinante... Grisham desenvuelve el hilo narrativo a un paso magistral que engancha al lector y lo deja pidiendo más". —The Boston Globe

"Una lectura compulsiva... Estarás atisbando un mundo secreto de poder y dinero". —Time

"Una lectura atrapante... Kyle McAvoy se parece a Mitch McDeere de La firma —novela que lanzó a la fama a Grisham. Es un joven idealista, apuesto, demasiado seguro por su propio bien, pero un abogado brillante que se encuentra abrumado con el caso y recibe una lección sobre la realidad de cómo funciona este mundo". —Los Angeles Times