Amor and Psycho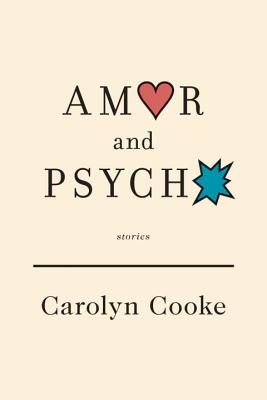 Amor and Psycho
Stories
Knopf Publishing Group, Hardcover, 9780307594747, 192pp.
Publication Date: August 6, 2013
* Individual store prices may vary.
Buy at Local Store
Enter your zip code below to purchase from an indie close to you.
or
Not Currently Available for Direct Purchase
Description
From the author of "Daughters of the Revolution "and "The Bostons" (winner of the PEN/Robert W. Bingham Prize for fiction) come eleven stories about sex and death, violence and desire, love and madness, set in a vast American landscape that ranges from the largest private residence in Manhattan to the lush rain forests and marijuana farms of Northern California.
In "Francis Bacon," an aspiring writer learns essential lessons from an aging pornographer. In "The Snake," a restless Jungian analyst sheds one existence after another. In "The Boundary," a muralist falls in love with a troubled boy from the rez. In the surreal "She Bites," a man builds an architecturally distinguished doghouse as his wife slowly transforms. And in the transcendent, three-part title story, two best friends face their strange fates, linked by a determination to wrest meaning and coherence from lives spiraling out of control.
At once philosophical and compulsively readable, "Amor and Psycho" dives into our darkest spaces, confronting the absurdity, poetry and brutality of human existence.
About the Author
CAROLYN COOKE's stories have been featured in The Best American Short Stories
and twice in Prize Stories: The O. Henry Awards. A graduate of Columbia University's
MFA program, Cooke has won fellowships from the National Endowment for the Arts and Yaddo. Born in Maine and raised in Boston, she has been a staff writer for Penthouse and reviewed fiction for The Nation. She lives in northern California with her husband and two children.
Praise For Amor and Psycho…
Praise for Amor and Psycho

"Taut and gorgeous . . . Cooke approaches the subjects of sex and death, desire and illness, and the borderland between sanity and madness, civilization and the wild with a directness that is both disarming and enthralling . . . Her willingness to follow her characters to places of mystery, wonder, pain and confusion makes the experience of reading these intense, remarkable stories a deeply empathic one."
            —San Francisco Chronicle
 
 "Wondrous . . . Within each shadowy narrative, author Carolyn Cooke creates a wholly original voice, perspective, and set of circumstances, making for an altogether rich and remarkable read . . . As all of Cooke's characters endure the grueling work of letting go, they are occasionally granted redemption, but for the reader, the journey always proves rewarding."
            —Aritzia
 
"Preoccupied by the mutating relationship between surface and depths, what appears to be and what's hidden . . . Leavened with mordant humor . . . Cooke's vigorous language is its own reward."
            —The Boston Globe
 
"Cooke's trademark incisiveness is right there on the page, undeniable . . . Cooke creates characters as if from the inside out. They live urgently and intimately . . . because the author infuses them with such telling detail . . . Cooke challenges readers and rewards us in surprising and lovely ways."
            —Portland Press Herald
 
"Sex and death go hand-in-hand in Cooke's new book. Many of the eleven stories explore the inflamed needs of fading bodies. But Cooke's wit and heart enliven such somber material. Her clear, careful prose communicates understanding without resorting to cynicism or sentimentality."
            —Miami Herald 

"Carolyn Cooke's writing is addictive. Her prose is so compulsive and flavorful, you can almost feel it in your bloodstream . . . Cooke's stories do not just confront realities: they grab them, pinch them, knead them, and then hand them over to the reader—who devours each story and is left with cravings for more."
            —Bustle.com
 
 "Erotic, whimsical, profound . . . Cooke writes with passion, empathy, and considerable humor as her characters face life-changing issues of divorce, illness, self-destruction, and impending death."
            —Kirkus Reviews (starred review)
 
"Cooke's new collection is one of the very best of 2013 . . . Cooke's stories twist and turn, playing games with language . . . They leave you with something: shards of phrases; a lifetime of attitudes conveyed in a word or an aside; or odd, perfect details that stick in your mind."
            —Publishers Weekly (starred review)
 
"An edgy collection of powerful, engaging, offbeat stories . . . The product of a mature and considerable talent."
            —Booklist
 
"Cooke takes readers to various cultures and times to examine the anxiety, hopes, struggles, and, above all, the ever-present human quest for love and acceptance . . . A definite page-turner, leaving the discerning reader with memorable character upon which to reflect . . . Cooke keeps readers aware of the travails and triumphs of their humanity."
            —Library Journal