The Scroll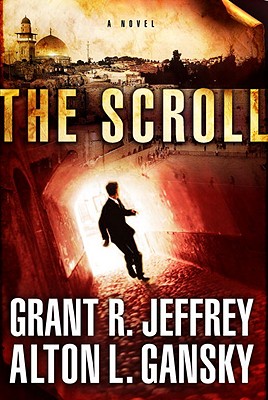 The Scroll
Waterbrook Press, Paperback, 9780307729262, 352pp.
Publication Date: September 6, 2011
* Individual store prices may vary.
Buy at Local Store
Enter your zip code below to purchase from an indie close to you.
or
Buy Here
Description
"Onelast dig. One final descent into the twisted tunnels of ancient Jerusalem. Will the truth be fund among the treasures that lie beneath the holy city?
"
Dr. David Chambers, leading archaeologist, has spent his professional career uncovering the facts in the artifacts. His work sets the standard for biblical research in the Holy Land. But surrounded by the evidence, David has sunk into an abyss of doubt. A painful experience with a seemingly unresponsive God has left him without hope. The Old Testament scriptures that used to fi ll his mind with wonder now drive him to frustration. His unanswered questions have ripped him from both his academic pursuits and the love of his life, his fi ancee, Amber.
An old friend and mentor reaches out to David, enticing him with the riches described in the enigmatic Copper Scroll. Losing ground with his peers, his love, and his faith, David Chambers has a choice to make. Will he undertake one final dig to unlock a secret that could alter the course of history? Do the mysteries of the Old Testament hold the key to the political turmoil of the Middle East?
In a world where faith has been eclipsed by the allure of doubt, "The Scroll offers a different journey: a gripping adventure to fi nd truth worth dying for.
"

About the Author
Grant Jeffrey is internationally recognized as a leading researcher and Bible prophecy teacher. He has earned degrees from the University of Toronto and Louisiana Baptist University. His seven best-selling books have been read by millions interested in biblical discoveries and prophecy, Jeffery and his wife, Kaye, live in Toronto, Ontario, Canada.

Alton Gansky (www.altongansky.com) has written a number of other novels, including Zero-G, Finder's Fee, Director s Cut, Before Another Dies, The Prodigy, and the J. D. Stanton mystery series. He also writes nonfiction books that explore the mysteries of faith, the Bible, and God. He and his wife, Becky, have three adult children and live in Southern California.