El Libro del Nino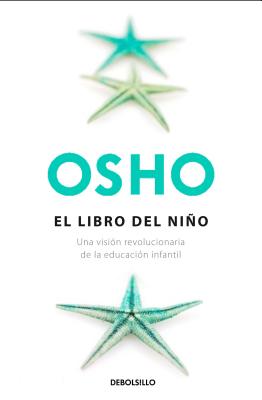 El Libro del Nino
Una Vision Revolucionaria de la Educacion Infantil = The Book of the Children
Debolsillo, Paperback, 9780307882790, 239pp.
Publication Date: June 21, 2011
* Individual store prices may vary.
Buy at Local Store
Enter your zip code below to purchase from an indie close to you.
or
Buy Here
Description
Los consejos de Osho para todas las etapas del ser humano, desde el embarazo hasta la adultez. ENGLISH DESCRIPTION Children have an authentic freedom. They are joyful, playful, and naturally creative. But by the time they grow up, most children have been sacrificed to the gods of productivity and good behavior to the extent that only nostalgia for childhood remains. Osho says, It is the child's experience that haunts intelligent people their whole life. They want it again---the same innocence, the same wonder, the same beauty. And while each adult generation may vow, with the best of intentions, not to repeat the mistakes of the past, they inevitably find themselves imposing their own inherited limitations on new generations to come. This book calls for a children's liberation movement to break through old patterns and create opportunities for an entirely new way of relating as human beings. It is a guide for grown-ups to become aware of their own conditioning as they relate to the children in their lives. And, with that awareness, to learn when to nurture and protect and when to get out of the way, so that children can flower into their highest potential and greatest capacity for joy.
About the Author
Osho is one of the most provocative and inspiring spiritual teachers of the twentieth century. Known for his revolutionary contribution to the science of inner transformation, the influence of his teachings continues to grow, reaching seekers of all ages in virtually every country of the world. He is the author of many books, including "Love, Freedom, Aloneness; The Book of Secrets"; and "Innocence, Knowledge, and Wonder."