The Last First Day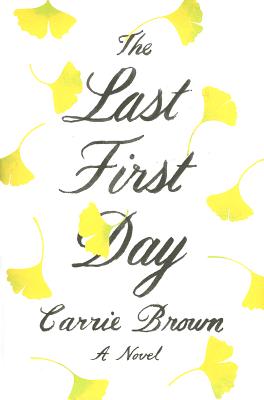 The Last First Day
Pantheon Books, Hardcover, 9780307908032, 292pp.
Publication Date: September 17, 2013
* Individual store prices may vary.
Buy at Local Store
Enter your zip code below to purchase from an indie close to you.
or
Not Currently Available for Direct Purchase
Description
From the author of "The Rope Walk, " here is the story of a woman's life in its twilight, as she looks back on a harrowing childhood and on the unaccountable love and happiness that emerged from it.
Ruth has always stood firmly beside her upstanding, brilliant husband, Peter, the legendary chief of New England's Derry School for boys. The childless couple has a unique, passionate bond that grew out of Ruth's arrival on Peter's family's doorstep as a young girl orphaned by tragedy. And though sometimes frustrated by her role as lifelong helpmate, Ruth is awed by her good fortune in her life with Peter. As the novel opens, we see the Derry School in all its glorious fall colors and witness the loosening of the aging Peter's grasp: he will soon have to retire, and Ruth is wondering what they will do in their old age, separated from the school into which they have poured everything, including their savings. The narrative takes us back through the years, revealing the explosive spark and joy between Ruth and Peter undiminished now that they are in their seventies and giving us a deeply felt portrait of a woman from a generation that quietly put individual dreams aside for the good of a partnership, and of the ongoing gift of the right man's love.
About the Author
Carrie Brown is the author of "The New Christmas Tree "and the owner of the acclaimed Jimtown Store in Sonoma County s Alexander Valley.She has celebrated every December for the past 23 years by decorating uncommon Christmas trees for the store, her home, and her clients. Feature articles on Carrie s decorating style and recipes have appeared in "Martha Stewart Living, House Beautiful, Better Homes & Gardens, Good Housekeeping, Food & Wine", "Country Home", and "Sunset". Her kitchen design and store were featured on Food Network s "Ultimate Kitchens" and HGTV s "Country at Home". She is the co-author of "The""Jimtown Store Cookbook" (HarperCollins, 2002) and frequently works as a stylist for books, print, and other media.
Praise For The Last First Day…
"A beautiful piece of writing: bittersweet with nostalgia, surprisingly sensual and sharply nuanced in its depiction of the strains and rewards that shape any long marriage. . . A restrained yet emotionally powerful portrait of enduring love."--Kirkus Reviews

"Beautifully written, with deeply memorable characters, The Last First Day is a powerful examination of love across the years and a heartfelt story of the strength of unbreakable bonds."--Carol Gladstein, Booklist

"Concessions have to be made for many things, but concessions made for love are the ones that live on in life and in literature. In a beautifully composed novel, Carrie Brown reminds us of the concessions made for love, of hope and fear shared and endured alone, of joy and sorrow as the undercurrents of life. This is an intimate novel to be relished and remembered."
—Yiyun Li, author of The Vagrants and Gold Boy, Emerald Girl
 
"In her wonderful new novel, Brown takes on those greatest of human mysteries: enduring love, the long marriage. There's pathos here, cause for wonder, reasons to believe."
—Christopher Tilghman, author of The Right-Hand Shore and Mason's Retreat
 
"Brown has accomplished one of literature's most difficult feats—to write compellingly, and convincingly, about human happiness. The Last First Day is marvelous."
—Ron Rash, author of Serena and The Cove