Level 2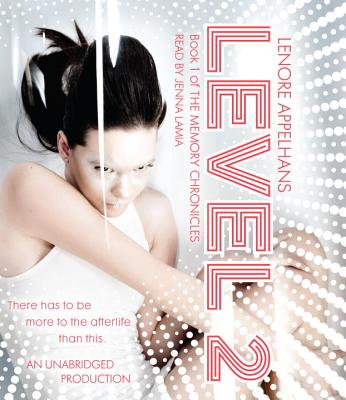 Level 2
Listening Library, Compact Disc, 9780307942678
Publication Date: January 22, 2013
* Individual store prices may vary.
Not Currently Available for Direct Purchase
or
Shop Local
Enter your zip code below to purchase from an indie close to you.
Description
In this gripping exploration of a futuristic afterlife, a teen discovers that death is just the beginning.
Since her untimely death the day before her eighteenth birthday, Felicia Ward has been trapped in Level 2, a stark white afterlife located between our world and the next. Along with her fellow drones, Felicia passes the endless hours reliving memories of her time on Earth and mourning what she's lost family, friends, and Neil, the boy she loved.
Then a girl in a neighboring chamber is found dead, and nobody but Felicia recalls that she existed in the first place. When Julian a dangerously charming guy Felicia knew in life comes to offer Felicia a way out, Felicia learns the truth: If she joins the rebellion to overthrow the Morati, the angel guardians of Level 2, she can be with Neil again.
Suspended between Heaven and Earth, Felicia finds herself at the center of an age-old struggle between good and evil. As memories from her life come back to haunt her, and as the Morati hunt her down, Felicia will discover it's not just her own redemption at stake but the salvation of all mankind.
About the Author
Lenore Appelhans has been blogging about books since 2008. After reviewing hundreds of them, she decided to write one. She is the author of "The Memory of After", "The Best Things in Death" (an e-short story), and "Chasing Before". Lenore also wrote "Chick-o-Saurus Rex", a picture book illustrated by her husband, Daniel Jennewein. She lives in Frankfurt, Germany, but loves to travel, so you can often find her on planes--at least until she learns how to teleport. Visit her online at PresentingLenore.Blogspot.com and on Twitter @LenorEva.
Jenna Lamia is the acclaimed narrator of Mary E. Pearson's "The Adoration of Jenna Fox", which won a YALSA Amazing Audiobooks for Young Adults award, and Carol Lynch Williams's "The Chosen One", for which Jenna received the 2010 solo narration (female) Audie Award.
Lamia made her Broadway debut in 1988 in "Ah, Wilderness", and she's also appeared off-Broadway in "The Glory Of Living", directed by Philip Seymour Hoffman. Her other acting credits include appearances on "Oz, Law & Order: SVU, The Jury, " and "NYPD Blue". She's also appeared in the films "The Fighter, The Box, " and "Something's Wrong in Kansas".She attended Amherst College, New York University, and the Sorbonne in Paris.