Pylon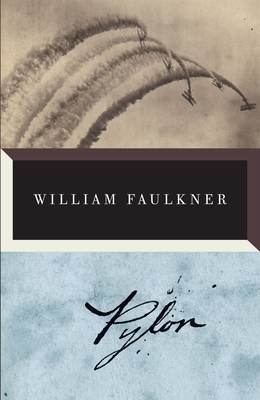 Pylon
Vintage Books, Paperback, 9780307946782, 285pp.
Publication Date: November 29, 2011
* Individual store prices may vary.
Buy at Local Store
Enter your zip code below to purchase from an indie close to you.
or
Buy Here
Description
One of the few of William Faulkner's works to be set outside his fictional Yoknapatawpha County, "Pylon," first published in 1935, takes place at an air show in a thinly disguised New Orleans named New Valois. An unnamed reporter for a local newspaper tries to understand a very modern menage a trois of flyers on the brainstorming circuit. These characters, Faulkner said, were a fantastic and bizarre phenomenon on the face of the contemporary scene. . . . That is, there was really no place for them in the culture, in the economy, yet they were there, at that time, and everyone knew that they wouldn t last very long, which they didn t. . . . That they were outside the range of God, not only of respectability, of love, but of God too. In "Pylon" Faulkner set out to test their rootless modernity to see if there is any place in it for the old values of the human heart that are the central concerns of his best fiction.
About the Author
William Faulkner was an American writer, Nobel Prize laureate and Pulitzer Prize winner. A prolific writer, Faulkner is best known for his novels and short stories, including The Sound and the Fury and As I Lay Dying, which are set in fictional Yoknapatawpha County, and the Snopes trilogy which includes The Hamlet, The Town and The Mansion. Along with Mark Twain, Truman Capote, Tennessee Williams and Harper Lee, Faulkner is considered one of the most important writers of Southern literature and is known for his experimental style, including the use of stream of consciousness. Faulkner died in 1962.