Ama y No Sufras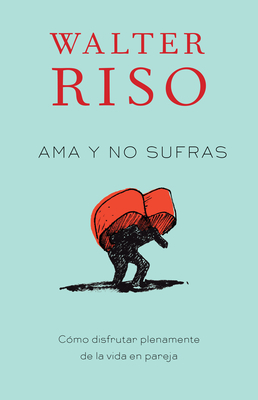 Ama y No Sufras
Como Disfrutar Plenamente de La Vida En Pareja
Vintage Books, Paperback, 9780307947833, 262pp.
Publication Date: February 7, 2012
* Individual store prices may vary.
Buy at Local Store
Enter your zip code below to purchase from an indie close to you.
or
Buy Here
Description
"QuiEn no ha sufrido alguna vez por estar con la persona equivocada, por sentir que el deseo se ha apagado o, simplemente, por la caricia que nunca llegO? No hay nada mAs hipersensible que el amor, nada mAs arrebatador, nada mAs vital." --Walter Riso
Con demasiada frecuencia, el amor nos hace sufrir. Incluso aquellas personas que han encontrado su pareja perfecta tienen momentos deinseguridad y frustraciOn. En "Ama y no sufras," Walter Riso, uno de los mAs conocidos autores de autoayuda, nos muestra cOmo abandonar aquellos aspectos de nuestras relaciones que atraen la infelicidad, ensenAndonos cOmo avanzar hacia relaciones mAs saludables y gratificantes. Pero lograr este tipo de relaciOn no sOlo se trata de amar sin apegos --una de las causas principales del dolor afectivo-- sino de acabar con todo tipo de sufrimiento inUtil relacionado con el amor. Se trata de incrementar el "cociente amoroso" y ligar el corazOn a la mente de tal manera que podamos canalizar saludablemente el sentimiento. Y Esa es la propuesta que Walter Riso presenta en este reveladorlibro: cOmo lograr un amor completo, sano y gratificante, que nos acerque mAs a la tranquilidad que al sufrimiento.
About the Author
Walter Riso is a psychologist, specializing in cognitive therapy and bioethics. For over 28 years he has worked as a therapist, practicing alternately as a university chair and the realization of clinical practice and scientific publications and psychological disclosure. He is a professor of cognitive therapy in different psychological facilities in Latin America and Spain, and is the honorary president of the Columbian Association of Cognitive Therapy.