History of a Pleasure Seeker
By Richard Mason
(Vintage, Paperback, 9780307949288, 320pp.)
Publication Date: November 13, 2012
Other Editions of This Title: Hardcover, Hardcover, Paperback, Paperback, Hardcover
Shop Local

Enter your zip code below to find indies closest to you.
Selected by Indie Booksellers for the
February 2012 Indie Next List
"Set in Amsterdam during the Belle Epoque, History of a Pleasure Seeker follows Piet Bartol, the poor but cultured young tutor to a wealthy Dutch family. Piet is determined to drink life to the fullest, and this ambition alters not only his own life, but also the lives of those around him. Skillfully and evocatively rendered, this novel feels like its own guilty pleasure, redolent of lazy afternoons and late night liaisons."
---
Description
Piet Barol has an instinctive appreciation for pleasure and a gift for finding it. When his mother dies, Piet applies for a job as tutor to the troubled son of Europe's leading hotelier—a child who refuses to leave his family's mansion on one of Amsterdam's grandest canals. As Piet enters this glittering world, he learns its secrets and finds his life transformed.
 
A brilliantly written portrait of the senses, History of a Pleasure Seeker is an opulent, romantic coming-of-age drama set at the height of Europe's Belle Époque, written with a lightness of touch that is wholly modern and original.
---
About the Author
Award-winning novelist RICHARD MASON was born in South Africa and raised in England. He wrote his first novel The Drowning People the year before he went to Oxford. With the proceeds from the book's success, he set up the Kay Mason Foundation, which helps disadvantaged children attend the best schools in Cape Town. In 2010 he broadened the KMF's scope by founding an eco-project in the country's Eastern Cape. The Lighted Rooms and History of a Pleasure Seeker are the first in a constellation of related novels. The next in the series will follow Piet Barol to South Africa's Wild Coast. Mason lives between New York, Cape Town and Glasgow, Scotland.

 
www.richard-mason.org
---
Saturday, Jun 23, 2012
These five books will give you literary jet lag â?? a yearning to linger in the world of the author's imagination, and a reluctance to return to your own. The research is so deep it becomes invisible, and these writers are trusted guides, gently nudging and leading you through each tale. More at NPR.org
---
CONVERSATION STARTERS
Who is the "pleasure seeker" of the title? Who else might that describe?
---
Praise For History of a Pleasure Seeker…
"Terrific. . . . The best new work of fiction to cross my desk in many moons." —Jonathan Yardley, The Washington Post 
  
"Mason's novel is a gorgeous confection. . . . Piet is the rare character—the rare being—whose unfailing charm and luck only make us cheer him on more." —The New York Times 
 
 "Just try to resist. . . . A Continental Downton Abbey plus sex, with a dash of Dangerous Liaisons tossed in." —Seattle Times
 
"This book about pleasure is a provocative joy." —O, The Oprah Magazine
 
"Think Balzac but lighter and sexier—an exquisitely laced corset of a novel with a sleek, modern zipper down the side." —Marie Claire
 
"Superb. . . . [Mason's] gorgeous, precise descriptions . . . mirror Amsterdam's singular combination of material opulence and Calvinist severity. . . . After this auspicious introduction, many readers will be eager for the next volume." —The Wall Street Journal
 
"[An] up-close mix of luxury, labor and longing—plus a country house's-worth of burbling romance." —Los Angeles Times
 
"One of the best three books of the year." —The Independent (London)

"A sharply written story of love, money and erotic intrigue pulsing behind the staid canal fronts of nineteenth century Amsterdam. Mason's hero is amoral but irresistible. I was gripped till the very last page. Thank God there's a sequel." —Daisy Goodwin, author of The American Heiress
 
"If Charles Dickens and Jane Austen had a love child who grew up reading nothing but Edith Wharton and Penthouse Forum—well, that person might be almost as wry, sexy, and knowing a writer as Richard Mason." —The Boston Globe
 
"A picaresque novel in the 18th-century tradition of John Cleland's Fanny Hill: Memoirs of a Woman of Pleasure and Henry Fielding's The History of Tom Jones. . . . Piet is a charmer." —The Washington Times
 
"Piet Barol is a pure pulse of young manhood; not an everyman, but perhaps the fantasy everyman that every man would like to be." —The Times Literary Supplement (London)
 
"[A] Belle Époque valentine." —Vogue
 
"An enthralling, perfectly placed romp that breathes new life into the picaresque genre. . . . Piet Barol . . . looks set to become the star of a whole new series of books." —The Observer (London)
 
"Exquisite. . . . History of a Pleasure Seeker is a showcase for [Mason's] nimble writing, but also extends his storytelling prowess." —Pittsburgh Tribune-Review
 
"[An] artful evocation of the European Belle Époque." —The New Yorker
 
"Mason's new novel—elegant, upholstered and, for all the sex, well-behaved—is part of a trend . . . for historical novels that seem not only set but written in the past—modern tracings, skillfully done, of old tropes, old forms." —The Sunday Times (London)
 
"An elegantly written, sexy novel." —The Daily Beast
 
"Edith Wharton would be impressed. . . . Lovely and rich." —Entertainment Weekly
 
"Mason presides over History of a Pleasure Seeker like a benign god, rescuing his confused but well-meaning characters when they seem doomed and affectionately watching from a distance as they scramble to make satisfying lives." —The Columbus Dispatch
 
"A masterpiece. Like Henry James on Viagra. Not only gripping as hell, but brilliantly arranges that the imagined world of Maarten and Jacobina's household sits entirely within Amsterdam of the Belle Époque. I thought Piet was wonderfully drawn—roguish and yet wholly sympathetic." —Alex Preston, author of This Bleeding City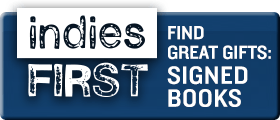 History of a Pleasure Seeker