Negra Espalda del Tiempo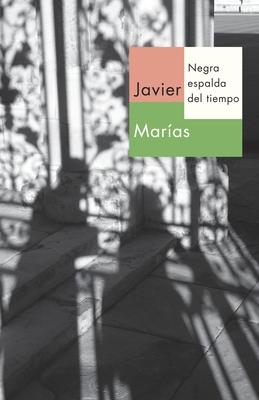 Negra Espalda del Tiempo
Vintage Espanol, Paperback, 9780307951403, 333pp.
Publication Date: October 2, 2012
* Individual store prices may vary.
Shop Local
Enter your zip code below to find indies closest to you.
Description
Una "falsa novela", en palabras del propio autor, Negra espalda del tiempo comienza con la historia de la publicación de su novela Todas las almas, un libro que consiguió que sus lectores se empeñaran en confundir lo ficticio con lo real. En Negra espalda, Marías decidió convertir lo real en ficticio, creando un mundo en el que todo cabe: lo impensable y lo que trae el destino, la inverosimilitud y la gracia, la aventura y el infortunio, una bala perdida en México y una maldición en La Habana, un niño zurdo que escribe su nombre al revés, un piloto mercenario y tuerto al que la muerte siempre pasaba de largo, y los velados recuerdos de un narrador que se hace más misterioso cuanto más reflexiona y cuenta. La voz de Marías es aquí más impresionante que nunca, como si fuera "la voz del tiempo cuando aún no ha pasado ni se ha perdido y quizá por eso ni siquiera es tiempo".
About the Author
Javier Marias is an award-winning Spanish novelist. He is also a translator and columnist, as well as the current king of Redonda. He was born in Madrid in 1951 and published his first novel at the age of nineteen. He has held academic posts in Spain, the US (he was a visiting professor at Wellesley College) and Britain, as a lecturer in Spanish Literature at Oxford University. He has been translated into 34 languages, and more than six million copies of his books have been sold worldwide. In 1997 he won the Nelly Sachs Award; the Comunidad de Madrid award in 1998; in 2000 the Grinzane Cavour Award, the Alberto Moravia Prize, and the Dublin IMPAC Award. He also won the Spanish National Translation Award in 1979 for his translation of Tristram Shandy in 1979. He was a professor at Oxford University and the Complutense of Madrid. He currently lives in Madrid.


Praise For Negra Espalda del Tiempo…
"Fascinante… [Negra espalda del tiempo] trata de las ambiguas fronteras entre la realidad y la ficción". —La Jornada, México