Almost Invisible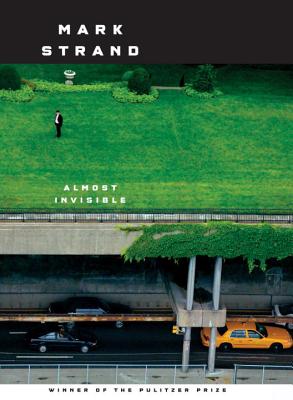 Almost Invisible
Knopf Publishing Group, Hardcover, 9780307957313, 68pp.
Publication Date: March 13, 2012
* Individual store prices may vary.
Shop Local
Enter your zip code below to find indies closest to you.
Description
From Pulitzer Prize–winner Mark Strand comes an exquisitely witty and poignant series of prose poems. Sometimes appearing as pure prose, sometimes as impure poetry, but always with Strand's clarity and simplicity of style, they are like riddles, their answers vanishing just as they appear within reach. Fable, domestic satire, meditation, joke, and fantasy all come together in what is arguably the liveliest, most entertaining book that Strand has yet written.
About the Author
Mark Strand is the author of nine books of poems. His most recent works include Dark Harbor, a collection of poems, and Hopper, a book on the American Artist Edward Hopper, part of Ecco's Writers on Art Series. In 1990 he was chosen by the Librarian of Congress to be Poet Laureate of the United States. He lives in Baltimore with his wife and son.