Traps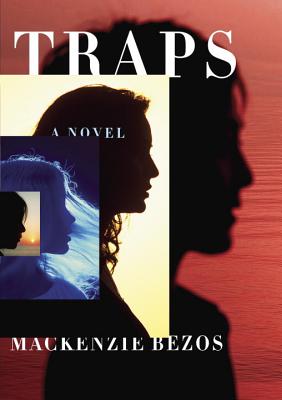 Traps
Knopf Publishing Group, Hardcover, 9780307959737, 224pp.
Publication Date: March 12, 2013
* Individual store prices may vary.
Not Currently Available for Direct Purchase
or
Shop Local
Enter your zip code below to purchase from an indie close to you.
Description
Reclusive movie star Jessica Lessing is finally coming out of hiding—to confront her father, a con man who has been selling her out to the paparazzi for years. On her four-day road trip to Las Vegas, she encounters three unexpected allies—Vivian, a teenager with newborn twins; Lynn, a dog shelter owner living in isolation on a ranch in rural Nevada; and Dana, a fearless ex-military bodyguard wrestling with secrets of her own. As their fates collide, each woman will find a chance at redemption that she never would have thought possible. MacKenzie Bezos's taut prose, tough characters, and nuanced insights give this novel a complexity that few thrillers can match.
About the Author
MacKenzie Bezos lives in Seattle, Washington. This is her first novel.
Praise For Traps…
Praise for MacKenzie Bezos' Traps

"Bezos writes spare, present tense prose that lends her writing an urgency as the four women slip in and out of psychic and physical peril . . . The novel is driven by emotional epiphanies . . . The message is that women can overcome and learn from 'weaknesses and mistakes.'" 
            —The New York Times Book Review
 
"A character-driven thriller that is both suspenseful and intelligent . . . Traps crackles with ready-made Hollywood drama."
            —Vogue
 
"Traps captures the ugliness of living as well as the beauty. And it explores in short chapters and simple, moving scenes how small incidents link us in ways we'll never know . . . It leads us where we need to go. And gently persuades us to face the adversity of what we call living."
            —Anniston Star

"This cleverly orchestrated, cool-toned novel . . . explores how women respond to threats, and do it free of emotional overreaction . . . The novel isn't short on conflict . . . but its drama is powered as much by conversation and the women's interior thoughts. Each woman is impressively rendered . . . at a different level of flinty no-nonsensehood that Bezos implies is essential to avoid the 'traps' of life."
            —Kirkus Reviews
 
"The story of four women in distress . . . Bezos deftly weaves these disparate stories together and creates a moving tale of redemption. Some of the traps release a little too easily, but the characters are involving and the pacing so right that it doesn't matter."
            —Booklist
 
"Bezos galvanizes the mundane with a sense of dread, presenting four women trapped by sad circumstances and their own fallibility . . . Bezos creates a sad, melancholic, nearly melodramatic world, almost too hard to stomach until we begin to see what she sees: 'Life is full of things that feel like traps . . . Sometimes later we see that they led us where we needed to go.'"
            —Publishers Weekly
 
"Sweet are the uses of adversity, writes Shakespeare, and MacKenzie Bezos explores that proposition through four damaged lives as they intersect over four suspenseful days. Her characters are beautifully delineated and arrestingly original. There is a sparkling, chiseled quality to her writing that puts me in mind of a master sculptor who commands the most disciplined craftsmanship in pursuit of passionate artistic ends." 
           —Geraldine Brooks
 
"The four incredible women at the heart of Traps will linger in my psyche for a long time.  Bezos's gift is to take what seem to be disparate lives, separate worlds and weave them into a single tapestry—a remarkable kind of alchemy. The real life lesson here is one of interconnectedness, of strength and courage emerging not despite, but because of adversity.  Traps is a page turner, a satisfying read. I didn't want it to end."         
           —Abraham Verghese, author of Cutting for Stone